When planning a move, especially in picturesque places like Vero Beach, several factors need to be considered. Between packing, organizing, and transporting your belongings, the task often becomes more complicated than anticipated. One crucial component that can simplify your moving process immensely is a reliable storage solution.
This not only aids in managing your belongings efficiently but also gives you the flexibility to move at your own pace. Additionally, it provides a safe haven for your items during transitional periods or if you're downsizing.
This article will explore why storage solutions in Vero Beach are pivotal for a stress-free move, the various options are available, and the advantages and disadvantages of each.
Why Do You Need a Storage Solution For Your Move?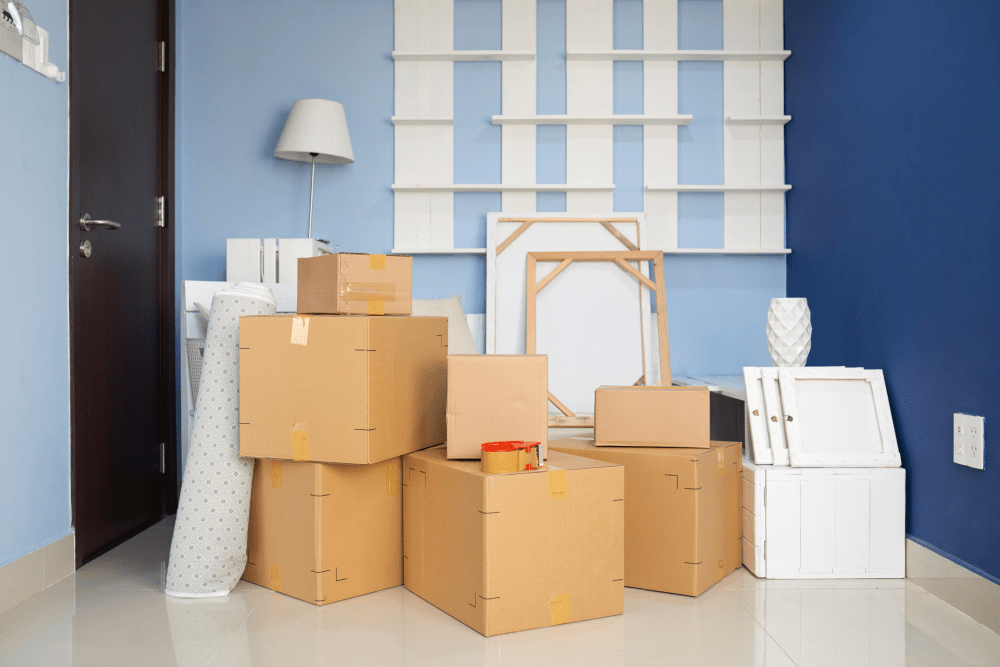 In an ideal world, moving would involve packing up your belongings, transporting them to your new home, and unpacking—all in one seamless process. However, reality often presents various scenarios that necessitate the need for storage. You might be downsizing and need a space to store extra items.
Perhaps there's a gap between your move-out and move-in dates, or maybe you're undertaking a long-distance move and can't transport everything at once. Furthermore, certain items might require special storage conditions to prevent damage. Therefore, a robust storage solution provides a buffer, safeguarding your belongings until you're ready to move them to your new location.
Read more: Benefits of Hiring Professional Packers in Vero Beach, FL
Types of Storage Solutions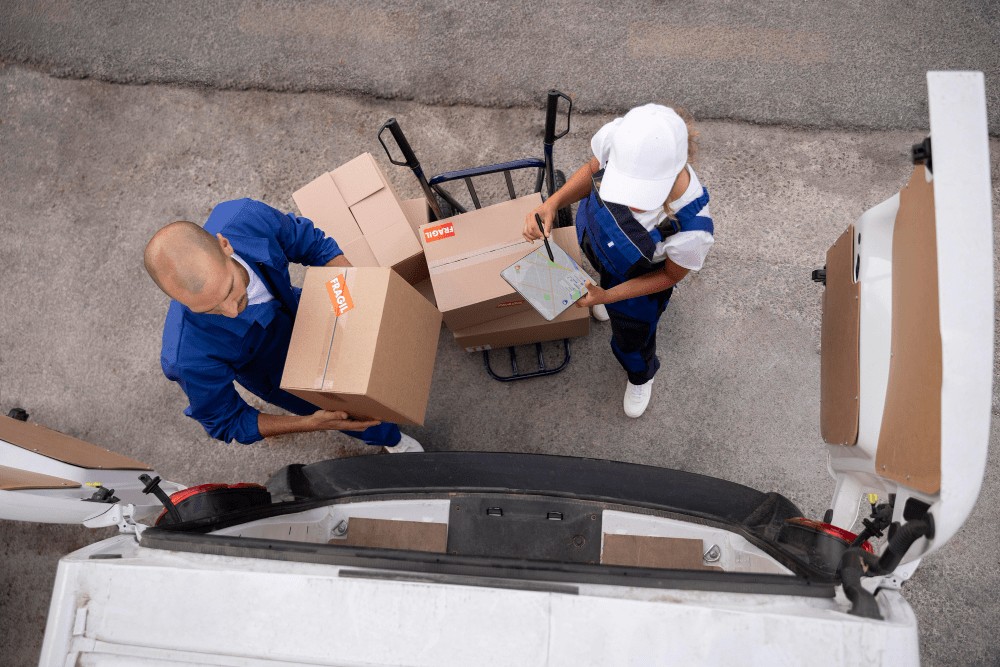 There is a range of storage solutions available to suit different needs, budgets, and preferences. These options include self-storage, portable storage containers, traditional storage units, and storage services provided by moving companies.
1. Self-Storage
Self-storage facilities offer a secure space where you can store your belongings for as long as you need. These facilities often provide units of various sizes, allowing you to choose a space that best fits your needs.
Pros:
Flexibility: Self-storage facilities usually offer flexible rental agreements, meaning you can rent a unit for as long or as short as you need.
Access: Most self-storage facilities provide 24/7 access to your unit, allowing you to retrieve or add items whenever necessary.
Variety of sizes: From small lockers to large units, self-storage facilities often have a range of options to suit your needs.
Cons:
Transportation: You are responsible for transporting your belongings to and from the storage unit.
Cost: Depending on the location and size, the cost of renting a self-storage unit can add up, especially for long-term storage.
2. Portable Storage Containers
Portable storage containers, often referred to as 'Pods', are delivered to your location, where you can load your items at your convenience. Once filled, the container can be stored on your property, at a storage facility, or transported to a new location.
Pros:
Convenience: These containers are delivered to your door, eliminating the need to transport items to a separate location.
Flexibility: You can load and unload at your own pace, making this an excellent option for long-term moves or renovations.
Safety: Your items remain locked in the container, minimizing handling and potential damage.
Cons:
Space Requirements: You must have space to accommodate the container at your location.
Weather Exposure: While most containers are weather-resistant, extreme weather conditions could potentially affect your belongings.
3. Storage Units
Storage units are facilities where you can rent a unit or locker to store your belongings. These are similar to self-storage but typically offer more services and security.
Pros:
Security: Storage units often have robust security measures, including 24-hour surveillance, gated access, and individual alarms for units.
Climate Control: Many storage units offer climate-controlled units, protecting your belongings from extreme temperatures and humidity.
Variety of Sizes: Like self-storage, traditional storage units offer a wide range of sizes, allowing you to choose based on your needs.
Cons:
Limited Access: Some storage facilities have limited access hours, which could be a disadvantage if you need to access your items outside of these hours.
Cost: Just like self-storage, the cost for storage units can accumulate over time, especially if you require a large unit or additional services.
In addition to the options mentioned above, outdoor storage could also be a viable solution for those with large, robust items like vehicles, boats, or large equipment that are not sensitive to weather conditions.
4. Moving Companies that Offer Storage
Many moving companies, including Friends Moving, provide storage services. This is an excellent option as it allows for a seamless transition between moving and storage.
Pros:
Convenience: When the same company handles your move and storage, it simplifies the process and reduces the risk of damage from multiple handlings.
Flexibility: Many moving companies offer both short-term and long-term storage solutions.
Security: These companies often provide secure, climate-controlled storage facilities to ensure the safety and integrity of your belongings.
Cons:
Availability: Depending on the company and the time of year, availability might be limited.
Cost: While this option offers great convenience, it could be more expensive than self-storage or portable storage containers.
Read more: Differences Between Local, Intrastate, and Interstate Moving In Vero Beach, FL
Tips for Preparing Your Belongings for Storage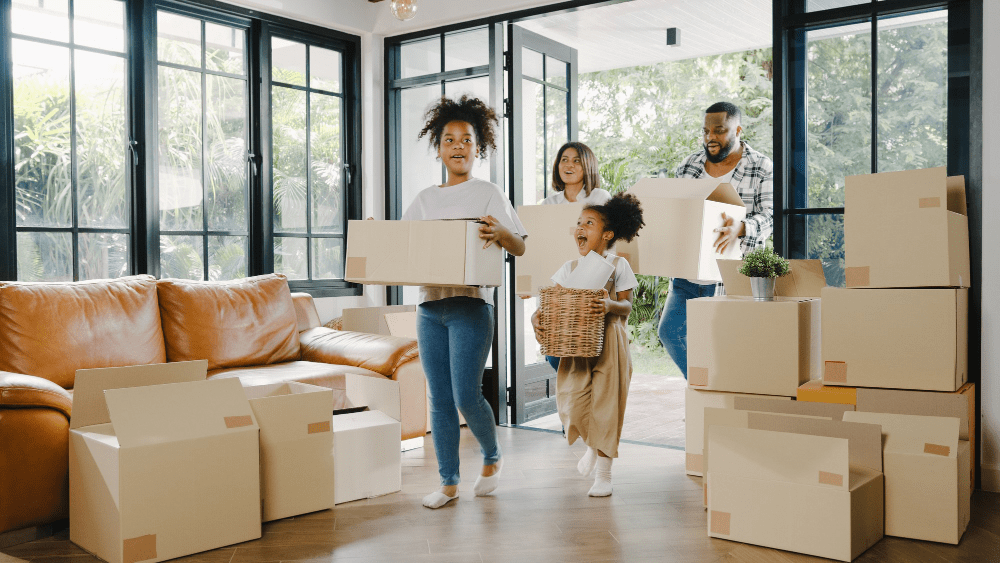 Storing your belongings correctly plays a crucial role in maintaining their condition. Proper storage also makes your life easier when the time comes to retrieve and unpack them. With careful preparation, you can ensure your items remain secure, accessible, and in the best condition possible. Here are some essential tips to consider when preparing your belongings for storage:
1. Inventory Your Belongings
Creating a comprehensive inventory is a crucial first step in the preparation process. Start by listing all the items you plan to store. This record helps track your stored items, aiding in managing your storage space and ensuring nothing gets lost in the shuffle. Furthermore, it simplifies the unpacking process, as you'll know exactly what's in your storage unit. It can also be beneficial if you choose to insure your belongings as insurance companies often require an inventory. Additionally, taking photographs of valuable items can provide an extra layer of documentation.
2. Clean Your Items Before Storage
Before packing away items for storage, thoroughly clean them to remove any dirt, dust, or residues. Over time, these residues can damage your items, causing discolouration or encouraging the growth of mold or mildew. For appliances, ensure they are fully cleaned and dried to prevent unwanted odours or pests. Furniture, especially upholstered or wooden pieces, should be cleaned according to the manufacturer's instructions to prevent damage.
3. Properly Pack Your Belongings
Using quality packing materials can provide a protective barrier for your items during their time in storage. Fragile items should be carefully wrapped in bubble wrap or packing paper and placed in boxes with adequate cushioning. Always fill boxes to capacity, as underfilled boxes can collapse when stacked. Label each box clearly with its contents and an indication of which side should face up.
4. Use Sturdy, Consistent Boxes
When selecting boxes, aim for those that are sturdy and consistently sized. These types of boxes are easier to stack and reduce the risk of collapsing under weight. They also maximize your storage space and provide better protection for your belongings.
5. Avoid Overpacking Boxes
While it's important to fully utilize the space within your boxes, overpacking can lead to its own set of problems. Overpacked boxes can be heavy and difficult to move, increasing the risk of injury or the chance of items falling out when lifted. Distribute the weight evenly among your boxes by placing heavier items at the bottom and lighter items on top.
6. Disassemble Large Furniture
Large furniture items can take up a lot of space in your storage unit. If possible, disassemble these pieces to maximize space. Be sure to safely store and label all screws, bolts, and other assembly parts, so you can easily put the furniture back together when needed.
7. Store Items in Climate-Controlled Units
Certain items, like electronics, artworks, antiques, and musical instruments, are sensitive to fluctuations in temperature and humidity. For these items, consider using a climate-controlled unit. This type of storage maintains a consistent temperature and humidity level, protecting your sensitive items from damage.
8. Protect Your Items
Use protective covers, sheets, or pads to protect your items from dust, scratches, and pests. Special covers are available for mattresses and upholstered furniture while moving pads can provide protection for wooden or metal furniture.
9. Plan Your Storage Unit
Think of your storage unit as a puzzle and aim to fit items together in the most space-efficient way. Place items you may need access to at the front of the unit, ensuring they are easily accessible. For the items you don't plan to use soon, you can store them at the back. Create an aisle or walkway for easy access to your belongings in the back of the unit. It's also advisable to leave a little space around the perimeter for air circulation.
10. Don't Store Perishables or Hazardous Items
Some items are not suitable for storage. This includes perishable items such as food, which can attract pests and cause odors. Hazardous materials, like flammable or explosive substances, are also a no-go due to safety risks. Always check the storage company's guidelines for a full list of prohibited items.
How Much Do Storage Units in Vero Beach, Florida Cost?
The cost of storage units in Vero Beach, Florida, can vary significantly based on various factors, including the size of the unit and the amenities provided. On average, for a standard 10'x10′ non-climate-controlled unit, you could expect to pay around $166 per month.
This estimate provides a general guideline, but it's important to note that prices can fluctuate based on demand, location, and additional features like climate control, 24-hour access, or enhanced security measures. For smaller units, the costs can be as low as $8 per month, making it an affordable solution for storing a few items or boxes.
However, for significantly larger spaces or units with added features, the costs can escalate, with prices reaching up to $2,584 per month. These larger units are generally suitable for storing substantial amounts of furniture, large household appliances, or even vehicles. Therefore, when considering a storage solution in Vero Beach, it's crucial to carefully assess your specific needs, budget, and the value-added features each storage facility provides. Remember, it's not just about finding the cheapest option but finding a storage solution that offers the best value and fits your requirements.
Read more: Understanding Moving Insurance in Vero Beach, FL
Friends Moving: Your Trusted Moving and Storage Partner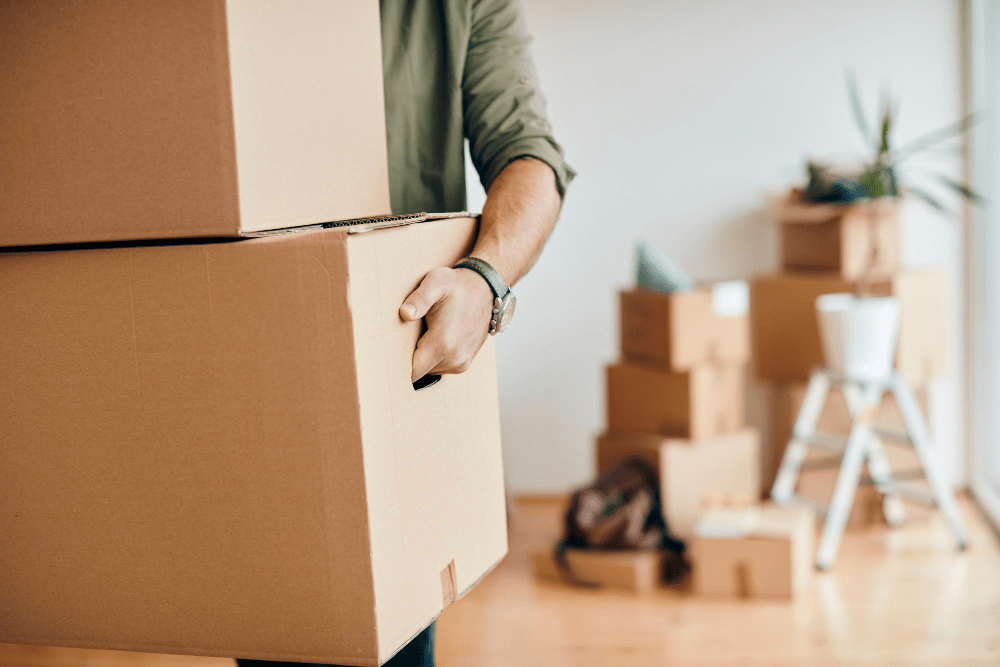 When preparing for a move, whether it's across town or across the country, Friends Moving is there to assist with all your moving and storage needs. With years of industry experience and great customer service skills, Friends Moving provides high-quality, reliable moving services that cater to a wide variety of needs. The company was founded on the principle of offering a friendly, stress-free moving experience with great customer service to local friends and families. Today, it continues to uphold these values, approaching each move with the utmost dedication to customer satisfaction.
Friends Moving recognizes that every move is unique and works closely with clients to understand their individual needs and concerns. From comprehensive packing services to secure transportation of household and commercial goods, Friends Moving offers professional service designed to simplify your moving process. In addition to these offerings, the company has developed a reputation for punctuality, guaranteeing start times to ensure a seamless, well-timed move.
Friends Moving Storage Solutions: Safe, Secure, and Convenient
In addition to its moving services, Friends Moving also offers a variety of storage solutions to suit your needs. Perhaps you're moving to a smaller space, or maybe you need a place to store your belongings during a transitional period. Whatever the case, Friends Moving provides storage options that are not only secure but also easily accessible.
With Friends Moving, you can rest assured that your belongings are in safe hands. Their storage units are designed to protect your items from environmental damage, with climate-controlled options available for items sensitive to temperature and humidity. Each unit is secure, ensuring your belongings are protected from potential theft or damage.
Furthermore, Friends Moving believes in offering convenience to its customers. If you need to access your stored items, they make it easy for you to do so. Additionally, if you're unsure what size storage unit you need, their knowledgeable staff is there to guide you, ensuring you find the right solution for your storage needs.
Read more: 15 Tips For DIY Move In Vero Beach, FL
Conclusion
Moving can be a stressful and complex process, but with the right planning, preparation, and support, it can be a much smoother experience. Choosing the right storage solution for your move in Vero Beach can simplify your transition and provide a safe, secure place for your belongings. From self-storage units to portable storage containers, various options are available to suit your individual needs.
When considering your moving and storage needs, Friends Moving is a reliable partner that stands out with its commitment to outstanding service and customer satisfaction. They offer a range of services, including a variety of storage solutions, to make your move as hassle-free as possible. By prioritizing the 3 C's – Communication, Care, and Courtesy, Friends Moving ensures that each move is handled with the highest level of professionalism.
FAQs
Can Friends Moving help with last-minute moves?
Yes, Friends Moving can accommodate last-minute moves based on their availability. However, it's recommended to book at least two weeks in advance to secure your preferred date.
What packing materials does Friends Moving provide?
Friends Moving provides a range of packing materials, including boxes, tape, and packing paper. Depending on your needs, they can also offer full or partial packing services.
Can Friends Moving help with long-distance moves?
Yes, Friends Moving offers nationwide moving services. They can support you whether you're moving across the state or across the country.
Does Friends Moving offer any customer satisfaction guarantees?
Friends Moving prides itself on delivering exceptional customer service. The company guarantees punctuality, promising to arrive at the agreed-upon time or earlier for every job.
Does Friends Moving offer storage options?
Yes, Friends Moving provides a variety of storage solutions, including climate-controlled units for items sensitive to temperature and humidity. Their storage solutions are secure and easily accessible, ensuring your belongings are safely stored and readily available when you need them.