Situated on Florida's scenic Treasure Coast, Vero Beach is more than just a popular holiday destination. With its beautiful beaches, world-class fishing, and lush golf courses, this bustling coastal city has become a desirable residential spot for many.
As more people flock to make Vero Beach their home, the demand for professional moving services, especially professional packers, has surged. Packing can be a daunting task, with its labor-intensive and time-consuming process often leading to stress and anxiety. Whether you're moving to a new home or transitioning your business, safeguarding your belongings is a prime concern.
This is where hiring professional packers comes into play. Not only do they help ensure the security of your cherished items, but they also bring efficiency, speed, and peace of mind to your moving experience. This article explores the multitude of benefits offered by hiring professional packers in Vero Beach, a decision that can make your move seamless, safe, and worry-free.
As we delve into these advantages, we'll spotlight one moving company in particular—Friends Moving—that stands out in providing top-notch packing and moving services, embodying the very essence of professionalism and expertise in this industry.
The Growing Need for Professional Packers in Vero Beach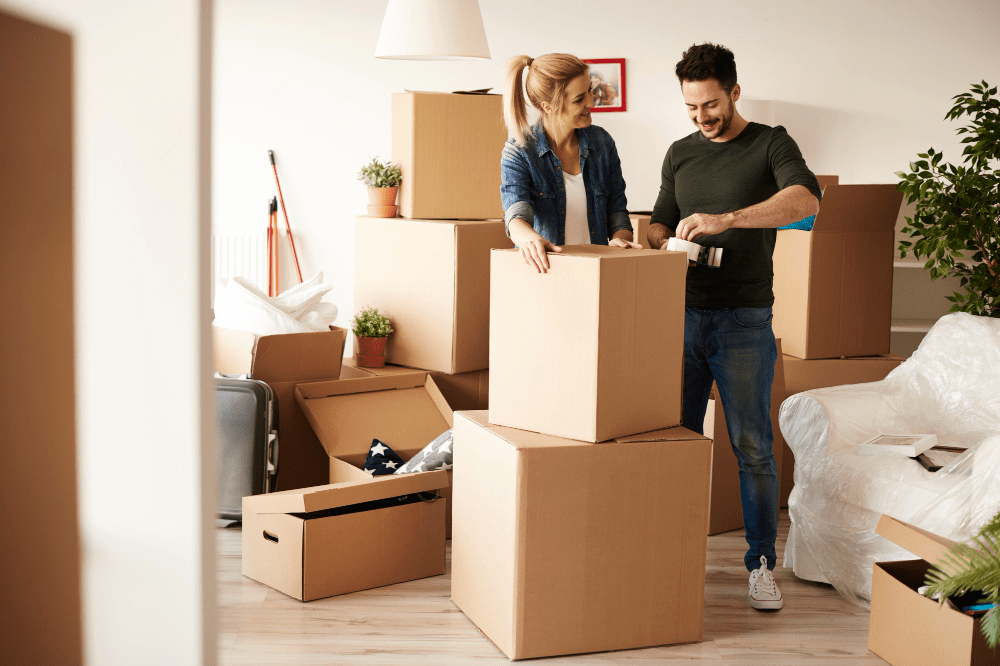 Vero Beach's increasing popularity as a residential haven has led to a spike in the need for professional packing and moving services in the area. With more families, individuals, and businesses choosing to establish their roots in this coastal city, the logistics of moving have become a frequent concern. As these new residents aim to transition their lives and operations smoothly, the demand for reliable and efficient moving solutions is at an all-time high.
Self-packing is a common route that many initially consider when planning a move. The idea of handling one's belongings might seem more personal and cost-effective. However, the reality is often more complex and stressful than anticipated. The act of packing up an entire household or business involves more than just placing items into boxes. It requires careful planning, organization, and knowledge about safe packing techniques to protect belongings from damage during the move.
The process becomes even more strenuous when dealing with fragile, heavy, or high-value items. The time, energy, and potential risk involved in self-packing can lead to significant stress, detracting from the excitement of moving to a new place like Vero Beach.
In light of these challenges, professional packing services have emerged as a practical and beneficial alternative. By entrusting your packing needs to a professional team, you can turn to professional movers who can transport your belongings efficiently, reducing potential risks and complexities.
Professional packers come equipped with the necessary skills, experience, and tools to handle all types of items, ensuring their safe transportation. By reducing the stress, time, and risk associated with packing, these professionals help create a more positive, stress-free moving experience, enabling new residents to focus on the joy of starting a new chapter in beautiful Vero Beach.
Read more: How to Choose the Best Moving Company In Vero Beach, FL
Benefits of Hiring Professional Packers in Vero Beach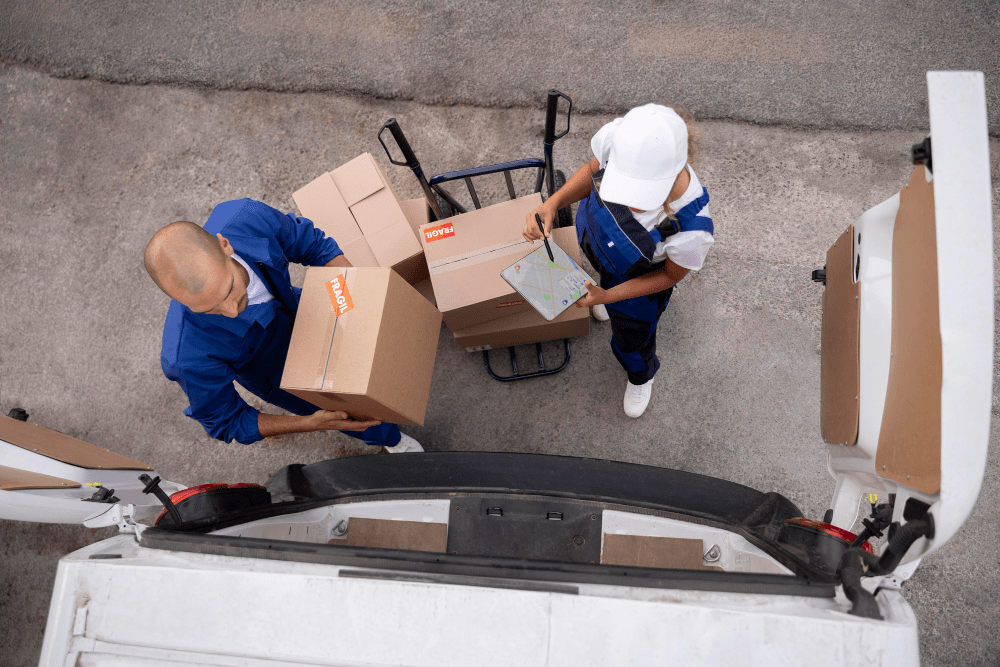 Efficiency and Speed
Professional packers are trained to pack items quickly and efficiently. Their knowledge of packing techniques and experience handling various items allow them to accomplish in hours what might take you days to complete. This swift service is especially valuable when you have a large house or numerous items to pack.
Safety and Protection of Items
Professional packers are equipped with the skills and materials to ensure your belongings are safely packed for transport. They use quality packing materials and appropriate packing techniques, significantly reducing the risk of damage during the move.
Time-Saving
By hiring professional packers, you can save a substantial amount of time. Instead of spending days or even weeks packing your belongings, you can focus on other essential aspects of the move or continue with your daily responsibilities uninterrupted.
Stress Reduction
Moving can be stressful. However, by delegating the packing process to professionals, you significantly reduce the stress associated with moving. Knowing that your belongings are in capable hands allows you to focus on the excitement of your new home.
Expert Handling of Fragile Items
Delicate items such as glassware, antiques, and electronics require special care during packing. Professional packers have the knowledge and equipment to handle these items appropriately, ensuring their safe arrival at your new home.
Provision of Packing Materials
Hunting for boxes, bubble wrap, and packing tape can be time-consuming. Most professional packing services, however, include the provision of these materials, saving you time and ensuring your items are packed with high-quality supplies.
Proper Labeling and Organization
A well-organized move can significantly ease the process of unpacking and settling into your new home. Professional packers will accurately label and organize your boxes according to room or category, streamlining the unpacking process.
Liability and Insurance
In the unlikely event of damage or loss, professional packers often provide coverage through their company's insurance, offering you affordable services to ensure your peace of mind. This coverage gives you peace of mind, knowing that your items are financially protected during the move.
Ease of Unpacking
Professionally packed items are not only safer during the move, but they're also easier to unpack upon arrival. Professional packers ensure items are placed logically and safely within boxes, making the unpacking process much more manageable.
Specialized Services
Whether you have a grand piano, fine art, or large furniture, professional packers offer specialized services to handle these items. They have the necessary skills, equipment, and experience to ensure these items are moved safely and efficiently.
Read more: 10 Best Moving Companies In Vero Beach, FL
Navigating the Complexities of the Packing Process
Time Management
One of the most significant challenges of packing is managing the time it takes to adequately prepare each item for the move. This involves not only the actual packing but also the organization and sorting of belongings. This process can be particularly stressful if you're trying to balance work, family responsibilities, and other commitments alongside your moving preparations.
Safe Packing of Fragile Items
Handling fragile items is another complex aspect of packing. Items such as glassware, antiques, electronics, and other delicate belongings require special care and packing techniques to ensure their safety during the move. Without proper training, it's easy to make mistakes that could result in damage.
Procuring Quality Packing Materials
Another challenge is sourcing the appropriate packing materials. You'll need a variety of boxes, packing paper, bubble wrap, packing peanuts, and specialty containers for certain items. The search for these materials can be time-consuming and expensive, especially if you're looking for quality supplies that offer maximum protection.
Heavy and Bulky Items
Moving heavy or bulky items can be physically demanding and potentially dangerous without the right equipment and know-how. It's often difficult to navigate these items through doors and downstairs, which can lead to personal injury or damage to the items or property.
Proper Labeling and Organization
Effective packing involves more than just placing items into boxes. To streamline the unpacking process and ensure each item makes it to the appropriate place in your new home, boxes need to be correctly labeled and organized. This task is often more time-consuming than anticipated and can add another layer of stress to the moving process.
Emotional Exhaustion
Packing for a move can be emotionally taxing. Sorting through personal belongings often brings up memories and emotions, which can make the process feel overwhelming. Professional packers can help by handling the physical task of packing, allowing you to manage your emotional wellbeing during the move.
By identifying these challenges, it becomes clear that the packing process involves much more than meets the eye. Hiring professional packers can mitigate these difficulties, turning a potentially stressful experience into a smooth transition.
Essential Tips for a Successful Packing Experience In Vero Beach
Start Early: One of the best ways to alleviate the stress of packing is to start as early as possible. Starting weeks or even months ahead of your move can give you plenty of time to sort, declutter, and pack your items at a comfortable pace.
Develop a Packing Strategy: Before you start packing, create a plan. Decide which rooms or items you will pack first and last, and stick to your plan. Typically, it's best to start with rarely used items and rooms, saving daily-use items for last.
Use Quality Packing Supplies: Using durable boxes, quality packing paper, and strong packing tape can go a long way in protecting your belongings. Remember, the cheapest supplies might not provide the best protection for your items.
Label Your Boxes: Clearly label each box with its contents and the room it belongs in. This makes unpacking in your new home much easier and more organized.
Don't Overpack Boxes: While it might seem efficient to pack as much as you can into each box, this can lead to heavy, unwieldy boxes and potential damage. Try to distribute the weight evenly and avoid making boxes too heavy to lift comfortably.
Pack an Essentials Box: Pack a box with all the essentials you'll need immediately after your move. This might include toiletries, a change of clothes, important documents, basic kitchen items, medications, and anything else you'll need before you fully unpack.
Seek Help if Needed: If packing becomes too overwhelming, don't hesitate to seek professional help. Hiring a professional packing service like Friends Moving can take the pressure off and ensure your items are packed quickly, efficiently, and safely.
By following these tips, you can make the packing process more manageable and efficient, helping to ensure a smooth move to your new home.
Friends Moving: Your Reliable Partner in Vero Beach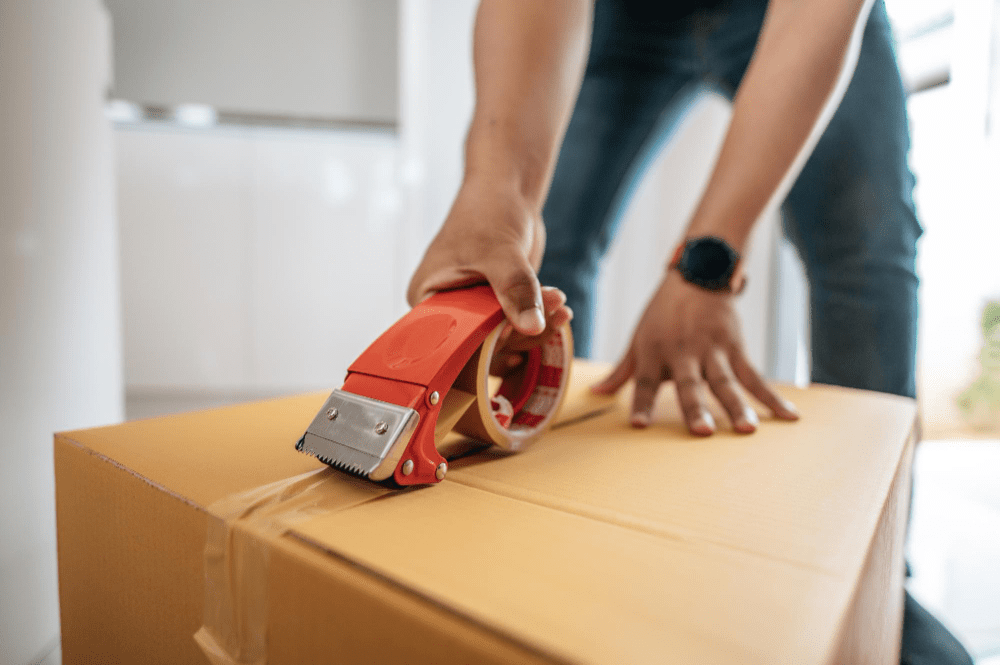 Friends Moving offers exceptional moving services to Vero Beach residents, upholding its reputation as a reliable, professional, and friendly moving company. With a focus on delivering efficient, stress-free moving experiences, the company has proven to be a valuable asset for individuals, families, and businesses on the move.
Friends Moving provides an extensive range of services to cater to a variety of moving needs. From residential and family move to business relocations and nationwide transfers, the team is equipped to handle all types of moves, including long-distance ones. The company also offers full-service packing and specialized moving services, ensuring that every item, regardless of its size, shape, or fragility, is packed and moved with utmost care.
Moreover, Friends Moving appreciates the importance of providing flexible storage services. Whether you need a short-term solution during your move or a long-term arrangement, the company's secure and easily accessible storage facilities are an ideal choice.
Upholding the Core Values: The 3 C's
Friends Moving operates on a set of core values known as the 3 C's: Care, Communication, and Consistency.
Care: Friends Moving treats each client's belongings as if they were their own. They understand the sentimental and monetary value attached to your items and strive to handle them with the highest level of care.
Communication: Clear, timely, and honest communication is central to Friends Moving's operations. They ensure every detail is communicated effectively to make the moving process as transparent and seamless as possible.
Consistency: Delivering consistent, high-quality service is a priority at Friends Moving. Every client can expect the same level of dedication, professionalism, and excellence, no matter the size or complexity of the move.
By choosing Friends Moving, you are not just hiring a moving company. You are partnering with a team that genuinely cares about making your moving experience as smooth and pleasant as possible. Trust Friends Moving to go above and beyond in meeting your moving needs in Vero Beach.
Heartfelt Testimonials from Our Satisfied Customers
Our esteemed clients' satisfaction serves as an affirmation of the high-quality services we provide at Friends Moving. From the moving experience shared by Rachel Caras of Vero Beach, the attention to detail, care for her belongings, and the seamless process stood out, making her move stress-free. Similarly, Greg Falso from Orlando commended our flexible services, praising our understanding of his situation and accommodating his needs at no extra cost. This made his home transition significantly more convenient.
For Kimm Neuman from West Palm Beach, our last-minute help during her rushed move was a lifesaver. Despite the urgency, our professional packers ensured that all items were carefully packed, labeled, and organized. She commended our professionalism and the reasonable cost of our services, promising to keep Friends Moving in mind for future needs.
Finally, Brittany Stirling from West Boca Raton acknowledged our teamwork, efficiency, and the friendly demeanor of our staff. She particularly appreciated the movers' diligence, praising their commitment to completing the task without unnecessary breaks. Brittany's recommendation of our services is a testament to our mission – to make your move as easy as possible. These testimonials demonstrate our dedication to providing outstanding service to our customers, reinforcing Friends Moving's reputation as a reliable and customer-oriented moving company in Vero Beach and beyond.
Wrapping Up: Trusting Friends Moving for Your Packing and Moving Needs
Moving can be a daunting task, filled with many complexities and challenges, particularly when it comes to packing. It's a process that requires time, energy, organizational skills, and utmost care to ensure that every item, from the most robust to the most delicate, reaches its new home safely. However, you don't have to navigate this journey alone. Professional packers like the team at Friends Moving offer an invaluable service that can transform your moving experience.
In Vero Beach, Friends Moving has made its mark as a reliable, friendly, and professional company that offers a wide array of comprehensive moving services. With a strong commitment to providing excellent and consistent service, we make moving a stress-free and seamless process for our clients.
Our clients' testimonials reinforce the quality of our services, highlighting our ability to respond to unique needs, care for items, and work with impressive efficiency and professionalism. Regardless of the scale of your move or the unique challenges it presents, Friends Moving stands ready to be your trusted partner in your moving journey. We make moving easier – because that's what friends are for.
FAQs
Why should I hire professional packers for my move in Vero Beach?
Hiring professional packers ensures your items are packed safely and efficiently, reducing the risk of damage during transit. It also saves you a significant amount of time and stress, allowing you to focus on other aspects of your move.
Does Friends Moving offer packing supplies?
Yes, Friends Moving provides all necessary packing supplies, including boxes, packing paper, bubble wrap, and specialty containers. This eliminates the need for you to source these materials, saving you time and effort.
What if I have fragile or valuable items that need special care during packing?
The professional packers at Friends Moving are trained in handling all types of items, including fragile and valuable ones. They use appropriate packing techniques and materials to ensure these items are well-protected during the move.
Does Friends Moving offer unpacking services?
Yes, Friends Moving offers unpacking services to help you settle into your new home more quickly. They can assist with unpacking all of your boxes and arranging your items as needed.