Welcome to the ultimate guide for a stress-free move in beautiful Vero Beach! If you're planning a residential move, you've come to the right place. We're Friends Moving, your friendly local moving experts, and we're here to help make your moving experience a breeze.
In this blog post, we'll share our top residential moving tips in Vero Beach to ensure your move goes smoothly, whether relocating down the street or across town.
So, grab a cup of coffee, sit back, and dive into the secrets of a well-planned move that'll save time and leave you feeling relaxed and ready to settle into your new home easily. Happy moving!
Plan Ahead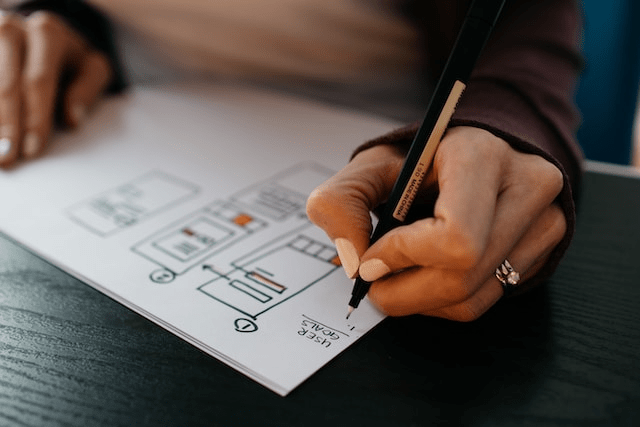 The key to a successful move is planning and organization. With so many tasks to juggle and details to manage, it's easy to get overwhelmed. Fortunately, there are plenty of tried-and-true moving tips out there that can help you stay on track. Start by creating a moving checklist to ensure you don't miss any crucial steps before, during, and after the move.
Commit to maintaining a positive attitude, and remember that a little preparation goes a long way. Planning will make all the difference from packing the moving truck efficiently to arranging services at your new home.
While everyone's move may have unique aspects, such as caring for pets or safeguarding valuable heirlooms, a solid plan will help you navigate any challenges. So, get started on your moving checklist, and look forward to a smoother, quicker, and easier moving experience.
Moving Tips, Tricks, and Advice For Vero Beach Locals
1. Get rid of everything
Before you start packing, take the time to declutter and remove any items you no longer need or use. Not only will this make packing easier, but it will also save you time and money during the moving process.
Consider hosting a garage sale, donating items to a local charity, or giving away things to friends and family. And remember, when you choose Friends Moving for your Vero Beach move, our team is more than happy to help you with the packing process, ensuring that everything is organized and ready for the big day.
2. Make a moving folder
Stay organized during your move by creating a moving folder. Collect important documents such as rental agreements, moving contracts, and utility paperwork in one place, making it easy to reference when needed.
At Friends Moving, we believe that a well-organized move is successful, and our Vero Beach team is dedicated to helping you stay on track throughout the process.
3. Pack as far in advance as possible
Start packing your belongings as early as possible. Begin with items you don't use daily, like seasonal clothing, holiday decorations, or books.
Friends Moving offers full-service packing for those who need assistance, making your move even more stress-free. Our professional packers and moving crew will ensure your belongings are securely packed and ready for transport.
4. Book early
Booking your move early is crucial to securing the best moving date and time for your needs. We recommend booking at least two weeks in advance to ensure availability, but Friends Moving can also accommodate last-minute moves if our schedule allows it. Call us at 1-877-447-1788 to reserve your spot and get a free quote!
5. Schedule utilities for your new place
Before your move, schedule utilities for your new home, including electricity, water, and internet. Friends Moving can help guide you through this process and provide any necessary information to make setting up utilities a breeze.
6. Keep the essentials with you
On a moving day, pack a bag with essential items like toiletries, a change of clothes, important documents, medications, and any valuables, and a garbage bag for any trash you might accumulate during the move.
This way, you'll have easy access to the necessities during your move, and you won't have to rummage through boxes to find what you need. Friends Moving is dedicated to making your move as smooth and stress-free as possible, and our team will always be available to assist you.
7. Invest in Equipment
Having the right equipment for your move can make a world of difference. Friends Moving provides free moving materials like plastic wrap, furniture blankets, TV protection kits, floor runners, and speed dollies. Investing in equipment like a dolly, furniture sliders, or moving straps can also make your move much easier and protect your belongings from damage.
8. Get a truck with a loading ramp
A moving truck with a loading ramp makes loading and unloading your belongings much easier and safer. Friends Moving offers a fleet of trucks with loading ramps to ensure a smooth moving experience. Our friendly and professional movers will expertly load and unload your belongings, ensuring they arrive at your new home in perfect condition.
9. Label your boxes clearly
Properly labeling your moving boxes can save time and effort when unpacking in your new home. Be sure to label each box with its contents and the room it belongs in.
You might even consider using a color-coding system to make identifying where each box goes easier. Friends Moving's professional packers can help with this task, ensuring that every box and your belongings are securely packed and well-organized for an efficient move.
10. Plan for moving day essentials
On the day of the move, you'll want essentials like snacks, drinks, and tools handy. Create a moving day essentials box with items like bottled water, non-perishable snacks, a first-aid kit, basic tools, paper towels, and extra packing materials like tape and markers.
This box should be easily accessible during the entire move and the last one to be loaded onto the truck. Friends Moving's team is always prepared and ready to assist you, but having these essentials available will make the moving day experience even smoother.
Packing Tips
1. Choose the right box size
When packing, selecting appropriate box sizes for various items is essential. Using small boxes for heavier items and large boxes for lighter ones makes them easier to carry and reduces the risk of damage during the move, and you can often find free boxes at your local grocery store. Having a variety of box sizes on hand will help ensure your belongings are well protected.
2. Pack boxes strategically
Take the time to pack your boxes strategically, placing heavier items at the bottom and lighter ones on top. This allows for efficient and secure packing, preventing damage to lighter items during transport. Strategic packing is key to keeping your belongings safe throughout moving. During the move, you can also use empty toilet paper rolls to store and protect smaller items like cords and accessories.
3. Fill empty spaces in boxes
Avoid leaving gaps in the boxes to keep your items secure during the move and save space in the moving truck. Fill these spaces with clothing, towels, or packing paper to prevent items from shifting and provide extra cushioning. Properly filling empty spaces can help protect your belongings from damage during transportation.
4. Keep items from the same room together
As you pack, it's a good idea to keep items from the same room together in the same box. This makes unpacking and organizing your new home much easier. Be sure to label each box with the room it belongs to and briefly describe its contents. Organized packing will ensure a smooth and stress-free moving experience.
5. Reinforce boxes with quality tape
Strong packing tape to seal and reinforce your boxes is crucial for a successful move. Secure each box's bottom and top seams, and add extra tape around the edges for added strength. This will help protect your belongings and prevent boxes from breaking during transport.
6. Use special care for valuable items
When packing valuable or fragile items, such as artwork, electronics, or heirlooms, take extra care to ensure they are well protected. Use bubble wrap, packing paper, or specialized boxes to secure these items and minimize the risk of damage.
7. Tackle the kitchen with care
Packing kitchen items can be challenging, as they often include fragile dishes, glassware, and appliances. Be sure to use plenty of packing paper or bubble wrap to cushion these items, and consider using dish pack boxes or cell dividers for added protection.
8. Organize your wardrobe
When packing clothes, shoes, and accessories, keep everything organized by using wardrobe boxes or garment bags. This will help keep your clothing wrinkle-free and make unpacking a breeze, especially for items packed in garbage bags.
9. Learn how to pack a TV for moving
Packing large electronics, such as TVs, requires special care. Use the original box if available, or invest in a TV moving box. Wrap the TV in a protective cover, such as a moving blanket, and ensure it's well-cushioned within the box.
10. Create a packing timeline
To make your packing process more manageable, create a timeline that outlines when you'll pack each room. Start with rooms or items used less frequently, and gradually work your way to the essentials. This will help keep you organized and on track for a successful move.
Budgeting for Your Move in Vero Beach, FL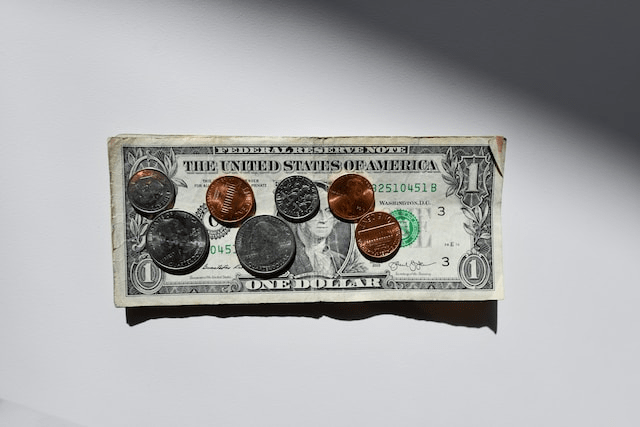 Moving can be both exciting and stressful, but with proper budgeting and planning, you can make your relocation to Vero Beach a smooth experience. Here are some helpful tips to consider when budgeting for your move:
One important tip for budgeting your move is to compare quotes from different moving companies in Vero Beach. By gathering estimates from a few reputable providers, you'll be able to find the best rates and services that suit your needs. Remember, it's always worth spending a little time researching to save money.
Creating a detailed moving budget is essential before you start your move. List all the expenses you'll encounter during your relocation, such as packing materials, truck rental or moving company fees, and any additional services you might need. This will give you a clear picture of the costs and help you allocate your funds accordingly.
Be on the lookout for discounts or special offers from moving companies in Vero Beach. Sometimes, providers offer promotions during certain times of the year or even for specific groups, like students, seniors, or military personnel. Watch for these deals, as they can help you save significantly on moving expenses.
Lastly, don't underestimate the power of a good old-fashioned garage sale. By selling items you no longer need or use, you'll declutter your home and earn some extra cash to put toward your moving expenses. Plus, you might save on moving costs with fewer belongings to pack and transport. It's a win-win situation!
Read more: Best Affordable Moving Services in Vero Beach, FL
Settling into Your New Home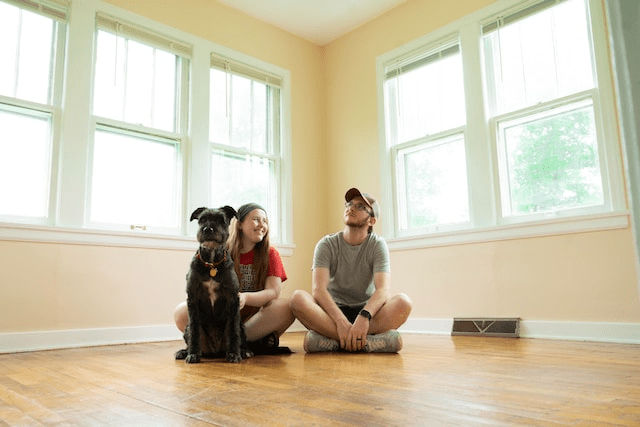 Settling into your new home in Vero Beach is exciting but can also be a bit overwhelming. Here are some tips to help you efficiently unpack and organize your new space:
Prioritize your unpacking: Start with the essential rooms, such as the bedroom and kitchen. This will help you feel more comfortable unpacking your belongings in your new home.
Break down the process: Instead of trying to unpack everything at once, break the process down into smaller tasks. Focus on one room or area at a time, and celebrate your progress as you go.
Create an organization plan: Before you start the unpacking process, take some time to plan where you want your items to go. This will help you create a functional and organized space from the start.
Give yourself time: Remember that settling into a new home takes time. Put only a little pressure on yourself to have everything perfect immediately. Take breaks and enjoy the process of turning your new house into a home.
Why You Should Hire Friends Moving For Your Vero Beach Moving?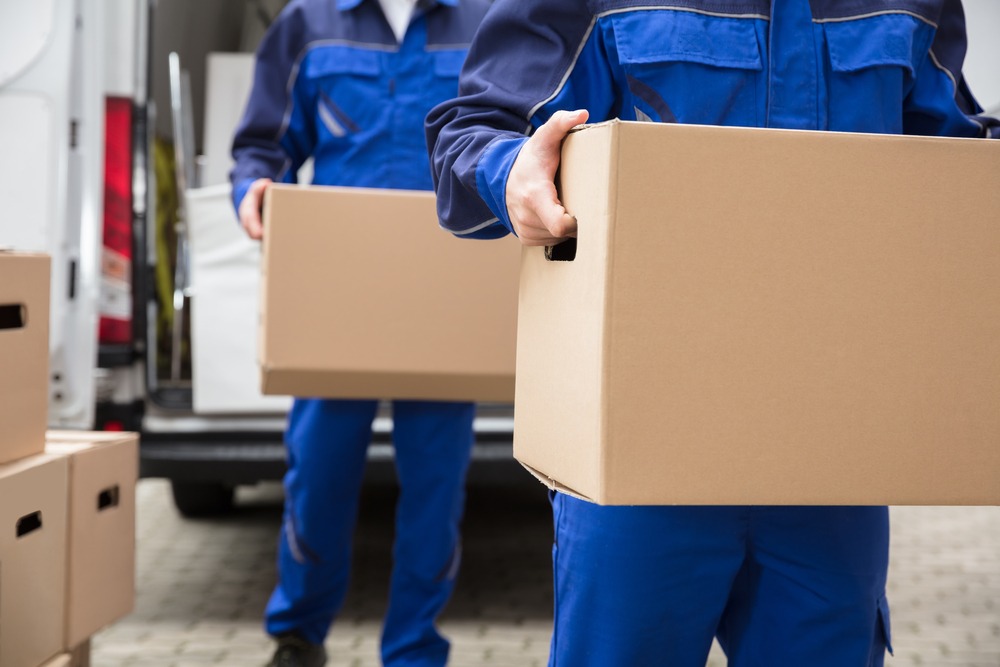 When moving in Vero Beach, hiring Friends Moving is the smart choice for a seamless and stress-free experience. With over 15 years of friendly service, our professional movers are dedicated to treating your belongings with the utmost care and respect, just as if they were our own.
We offer a wide range of affordable moving services, including residential, senior, family, and specialty moving, along with full-service packing to meet your unique needs. Our guarantees back our commitment to customer satisfaction on start times, professionalism, performance, and efficiency.
At Friends Moving, we take the hassle out of the moving process and prioritize creating lasting connections with our clients. Choose Friends Moving for your Vero Beach move and experience the difference between a dedicated, reliable, and friendly moving team that always has your back.
Read more: 23 Office Relocation Tips in Vero Beach, FL
Our Services
Residential Moving: Our experienced team handles all aspects of residential moves, from small apartments to large-family homes. We ensure a smooth transition by providing packing, loading, transportation, and unloading services tailored to your needs.
Senior Moving: We offer specialized moving services for senior living, ensuring elderly individuals can move safely and comfortably. Our compassionate team is trained to handle the unique challenges of senior moves and is dedicated to making the process as stress-free as possible.
Storage Options: Friends Moving offers a variety of storage solutions to suit your needs, including portable storage containers, A/C warehouse storage, and A/C self-storage options. Whether you need short-term or long-term storage, we have our secure and flexible facilities.
Business Moving: Our team is well-equipped to handle commercial moves of all sizes. We understand the importance of minimizing downtime and working efficiently to ensure your business is up and running in its new location as quickly as possible.
Family Moving: Moving with a family can be challenging, but our experienced team is here to help. We provide specialized services to make the process easier for families, including packing assistance, organizing, and transportation.
Nationwide Moving: Friends Moving is your go-to choice for long-distance moves. With our exclusive truck use and expedited nationwide moving service, you can trust us to handle your move across the country while ensuring the safe transport of your belongings.
Full-Service Moving: We offer a comprehensive range of moving services, including packing, unpacking, moving, and organization helps. With our full-service option, you can sit back and relax while our team takes care of every aspect of your move.
Specialty Moving: Our team is skilled in handling unique items, such as artwork and antiques, that require specialized packing and moving techniques. We take extra care to ensure the safe transport of your valuable possessions.
Full-Service Packing: Friends Moving offers complete packing services, whether you need assistance with just a few items or your entire home. Our team of packing experts will carefully pack your belongings using high-quality materials to ensure they arrive at your new home in perfect condition.
Conclusion
Moving to a new home in Vero Beach doesn't have to be a daunting experience. With the right planning, organization, and the help of Friends Moving, you can enjoy a stress-free and successful move. We hope you found our moving tips, tricks, and advice helpful in preparing for your upcoming relocation. Remember, our friendly and professional team is here to support you every step of the way, from packing and moving to settling into your new home.
So, if you're ready to experience the difference between a dedicated, reliable, and friendly moving service, look no further than Friends Moving. Call us today at 1-877-447-1788 or visit our website to request a free quote and help us make your Vero Beach move an enjoyable and memorable experience. We look forward to being your friends in the moving business!
FAQs
How far in advance should I book a moving company for my Vero Beach move?
We recommend booking at least two weeks in advance to ensure availability. However, Friends Moving can sometimes accommodate last-minute moves if our schedule allows it. To secure your preferred moving date and time, booking as early as possible is best.
Can Friends Moving help me pack my belongings for my move?
Absolutely! Friends Moving offers full-service packing assistance for those who need it. Our professional packers will ensure your belongings are securely packed, well-organized, and ready for transport, making your move even more stress-free.
What steps can I take to make my move more efficient and organized?
Some key steps include decluttering before packing, creating a moving checklist, organizing your belongings by room, and labeling your boxes clearly. Following these tips will help ensure a smoother, more efficient moving experience.
Does Friends Moving offer storage options if I need to store some items during my move?
Yes, we provide various storage solutions, including portable storage containers, A/C warehouse storage, and A/C self-storage options. Our secure and flexible facilities can accommodate both short-term and long-term storage needs.
Can Friends Moving handle specialty items, such as artwork or antiques, during my move?
Absolutely! Our team is experienced in handling unique and valuable items that require specialized packing and moving techniques. We take extra care to ensure the safe transport of your precious belongings during your move.
How can I estimate the cost of my residential move?
The cost of a residential move typically depends on factors such as the size of your home, the distance of the move, and any additional services you require, like packing or storage. To get an accurate estimate, it's best to contact a reputable moving company, like Friends Moving, for a personalized quote based on your specific needs.
What should I do to prepare my appliances for a residential move?
Before moving day, you should disconnect and clean all appliances, such as washing machines, dryers, and refrigerators. Secure any loose parts, like shelves or cords, and make sure to defrost your refrigerator and freezer at least 24 hours before the move. Consult your appliance manuals for specific instructions on preparing your appliances for transport.