Are you planning a move in Vero Beach and feeling overwhelmed by the endless to-do lists, daunting tasks, and seemingly high costs? Don't worry; you're not alone! With the average cost for an in-state move being $980, it's no wonder people are searching for affordable moving services in Vero Beach.
But fear not, dear Vero Beach locals, we have the perfect solution for you! Introducing Friends Moving – a friendly, professional, and competitively priced moving service that understands your needs and is ready to make your moving experience a breeze.
So, sit back, relax, and let us handle the heavy lifting while you focus on settling into your new home.
Common Concerns When Moving In Vero Beach, FL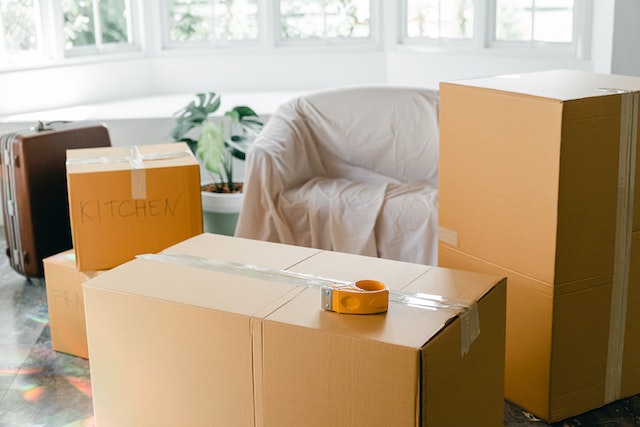 Moving can be a stressful experience, and we know you have a lot on your mind. To help you navigate the process, we've identified some common concerns people have when moving and how Friends Moving can address them.
1. Costs and Affordability
One of the biggest concerns when planning a move is the cost. Finding a moving service that fits your budget without sacrificing quality is essential. Friends Moving understands this and offers competitive rates while ensuring top-notch service.
2. Reliability and Professionalism of Movers
Let's face it: you're trusting strangers with your most prized possessions. Having reliable and professional movers who treat your belongings with care is crucial. Friends Moving hires only the very best movers, ensuring that our team of movers is friendly, skilled, and experienced in handling your items.
3. Time Management and Scheduling
Timing is everything when it comes to moving. You want a moving company that can work with your schedule and makes the process as smooth as possible. Friends Moving is known for its flexible scheduling and guaranteed start times, ensuring you can move on your terms.
4. Safety and Security of Belongings
We understand that your possessions are more than just "stuff" – they represent memories, sentimental value, and investments. Friends Moving takes the safety and security of your belongings seriously, using proper equipment and techniques to ensure everything arrives at your new home in perfect condition.
5. Packing and Unpacking Services
Packing and unpacking can be daunting, but it doesn't have to be. Friends Moving offers customizable packing and unpacking services to suit your needs. Whether you want full-service packing or need help with those tricky items, we've got your back!
Why Should You Hire a Professional for Your Vero Beach Moving?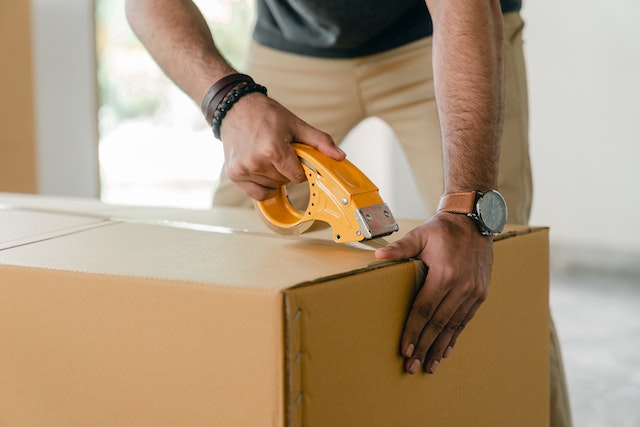 Hiring a professional Vero Beach moving company like Friends Moving is the smart choice for relocation needs. You can enjoy a seamless and stress-free move when you work with experienced Vero Beach movers.
A professional local moving company has the skills, equipment, and expertise to handle your belongings carefully and precisely. Choosing a reputable moving company ensures your items are packed, transported, and unpacked safely and efficiently.
Friends Moving, a full-service moving company, takes pride in doing an amazing job for our clients, making us stand out among Vero Beach moving companies.
So, instead of struggling through a DIY move, trust local moving companies like Friends Moving to provide a hassle-free, professional moving experience.
Why Friends Moving is the Ideal Choice for Vero Beach Locals?
As a Vero Beach local, you deserve a moving company that understands your needs and is dedicated to making your move as stress-free as possible.
Friends Moving is that company, and here's why:
Locally Owned and Operated
Friends Moving is proud to be a locally owned and operated company, which means we know the Vero Beach area like the back of our hands. We're your neighbors and care about providing exceptional service to our community.
Competitive Services and Pricing
We understand that cost is a significant factor when choosing a moving company. Friends Moving offers competitive rates without compromising on the quality of our services. We ensure you get the best bang for your buck while ensuring a seamless moving experience.
Comprehensive Moving Services
No two moves are the same, and Friends Moving is prepared to cater to your unique moving needs here. We offer a wide range of services, including:
Residential Moving:

Whether you're moving from a small apartment or a large house, we have the experience and resources to help.

Senior Moving:

We provide compassionate and specialized services for seniors, ensuring a comfortable transition to their new homes.

Storage Options:

Need a place to store your belongings temporarily? We have you covered with our secure storage solutions.

Business Moving: Relocating your business? Trust Friends Moving to handle the logistics with minimal disruption.
Family Moving:

Moving with your family can be challenging. Let us handle the heavy lifting so you can focus on settling into your new home.

Nationwide Moving:

Moving across the country? Friends Moving offers reliable long-distance moving services.

Full-Service Moving:

We can handle your entire moving process, from packing to unpacking.

Specialty Moving:

Have unique or delicate items? Our team is skilled in handling specialty moves with extra care.

Full-Service Packing:

Let us handle the packing process, using our expertise to ensure your belongings are secure and organized.
The 3 C's of Friends Moving: Core Values that Drive Success
At Friends Moving, we believe in providing outstanding service to our Vero Beach neighbors. Our success is built on three core values:
Commitment:

We're dedicated to making your move as smooth and stress-free as possible, from start to finish.

Communication:

We keep you informed throughout the moving process and are always available to address any concerns or questions.

Care:

We treat your belongings as our own, handling them with the utmost care and attention.
By choosing Friends Moving, you're getting a professional and reliable moving service and supporting a local Vero Beach business that values your community. Let us help you make your next move a breeze!
How Friends Moving Addresses Common Concerns?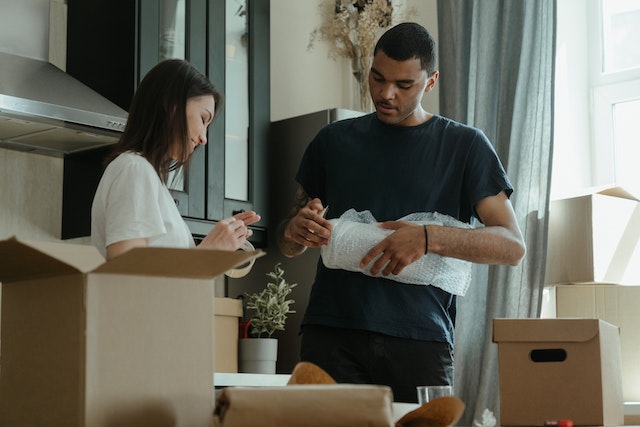 At Friends Moving, we understand that you may have concerns when planning your move. We're committed to addressing these concerns and providing you with the best moving experience possible.
Here's how we tackle some of the most common moving worries:
1. Transparent and Hourly Pricing
One of the main concerns people have when hiring a moving company is the cost. Friends Moving offers transparent and hourly pricing, so you know exactly what you're paying for, with no hidden fees or surprises. This straightforward approach allows you to budget effectively and ensures you get the best value for your money.
2. Highly Trained and Friendly Professional Movers
When handling your precious belongings, you want to be sure that the people you entrust them to are skilled and reliable. Friends Moving takes this responsibility seriously. Our team of Vero Beach movers is highly trained, friendly, and professional, ensuring that your household items are treated with the utmost care and respect throughout the moving process.
3. Flexible Scheduling and Guaranteed Start Times
We know that life can be unpredictable, and your moving schedule may be subject to change. That's why Friends Moving offers flexible scheduling to accommodate your needs. Plus, we guarantee our start times, so you can be confident that our professional local movers will arrive on time and ready to do the job efficiently.
4. Safe and Secure Handling of Belongings
The safety and security of your belongings are paramount when moving. Friends Moving uses proper equipment and techniques to ensure that your items are protected throughout the entire process. Our experienced moving team knows how to pack and transport your possessions securely, so you can have peace of mind knowing that your items will arrive at your new home in perfect condition.
5. Customizable Packing and Unpacking Services
Packing and unpacking can be overwhelming, especially when you have many other things to worry about during your move. Friends Moving offers customizable packing and unpacking services, allowing you to choose the level of assistance that best suits your needs.
Whether you prefer to handle the packing yourself or want our team to take care of everything, we're here to help make your moving experience as stress-free as possible.
By addressing these common concerns, Friends Moving aims to provide an exceptional moving experience for our Vero Beach clients. Trust in our expertise and dedication to customer satisfaction, and let us help make your next move a breeze.
Read more: How to Organize a Stress-Free Move in Vero Beach
Testimonials and Success Stories from Vero Beach Locals
At Friends Moving, we're proud of our positive impact on the Vero Beach community. Our satisfied customers are a testament to our high-quality moving and storage services.
Below, we share some of the experiences our extremely satisfied customers have had with our dedicated team of professional movers:

Rachel from Vero Beach, FL, praised Friends Moving for efficiency and care: "4 Friends Moving was awesome… They worked fast but also cared about all of my items… Thank you again, 4 Friends Moving!"
Greg from Orlando, FL, appreciated our flexible storage options and professional staff: "I liked that your company loaded up our furniture before our closing and held it until the next day with no additional cost… You all have excellent staff, very nice and very professional."

Kimm from West Palm Beach, FL, highlighted our adaptability and exceptional service: "We didn't get all of our packing done in time… and 4 Friends Moving brought out extra packers and boxes to get us all packed and moved on the same day… This is a great company with great people."
These testimonials and others you'll find on our website demonstrate our commitment to providing the best moving experience for Vero Beach locals.
We're confident that our team will exceed your expectations, just as we have for these satisfied customers.
Pro Tips and Advice for a Smooth Moving Experience in Vero Beach, FL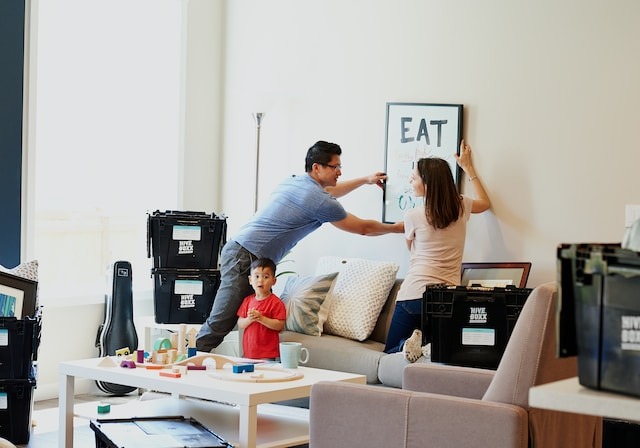 As you plan your move in Vero Beach, FL, we want to share a few essential tips to ensure a smooth experience, regardless of the moving company you choose. It's important to keep these general guidelines in mind for a hassle-free move:
Start packing early:

Give yourself ample time to pack and organize by labeling boxes according to their contents and designated rooms.

Declutter:

Use this opportunity to donate or discard unwanted items before packing, making your move more efficient and your new home clutter-free.

Prepare an essentials box:

Set aside a box of items you'll need immediately upon arrival at your new home, such as toiletries, medications, and important documents.

Research moving companies:

Spend time researching and comparing local moving companies, focusing on their reputation, services, and pricing to find the best fit for your needs.

Communicate with your movers:

Keep an open line of communication with your chosen moving company, providing them with clear instructions and any special requirements to ensure a seamless moving day.
By following these tips, you'll be well on your way to a successful and stress-free move in Vero Beach, FL.
Read more: 23 Office Relocation Tips in Vero Beach, FL
Need Professional Affordable Moving Services In Vero Beach?
If you're in need of professional affordable moving services in Vero Beach, look no further than Friends Moving! We understand the challenges of relocating and are committed to making your moving experience as smooth and stress-free as possible.
Our team of friendly, experienced movers will handle your belongings with care and expertise, ensuring a seamless transition to your new home.
Don't hesitate to contact us for a free, no-obligation quote, and let us show you how we can make your move in Vero Beach an enjoyable experience.
Call us at 1877-447-1788 or fill out the online quote form on our website – let Friends Moving be your trusted moving partner!
FAQs
What areas does Friends Moving serve in and around Vero Beach?
Friends Moving provides local and long-distance moving services for residential and commercial customers in Vero Beach and the surrounding areas.
Do you offer packing services and supplies to Vero Beach locals?
Friends Moving offers full or partial packing services depending on your needs and packing supplies such as boxes, tape, and paper.
How far in advance should I book Friends Moving for my Vero Beach relocation?
We recommend booking your move at least two weeks in advance to ensure availability. However, we can accommodate last-minute moves if our schedule allows it.
Are there any special services available for senior citizens moving within Vero Beach?
Friends Moving offers specialized services for senior living, ensuring that elderly individuals can move safely and comfortably within the Vero Beach area.
Do you provide storage options for Vero Beach residents during their move?
Friends Moving offers storage options for customers who require temporary storage solutions during their move. Our secure facilities will keep your belongings safe until you're ready to move them to a storage unit at your new location.
How does Friends Moving handle fragile and valuable items during a move in Vero Beach?
Our professional movers are trained to handle fragile and valuable items with the utmost care. We use high-quality packing materials and techniques to transport your precious belongings safely.
Is Friends Moving licensed and insured for moves in Vero Beach?
Friends Moving is fully licensed and insured, providing peace of mind during your relocation in the Vero Beach area. We aim to deliver exceptional service and a stress-free moving experience for our customers.