Welcome to the ultimate guide to a seamless office relocation experience in scenic Vero Beach! As you embark on this exciting new chapter, having the right tools and tips at your fingertips is crucial to ensure a smooth transition.
Our 23 expert Vero Beach office relocation tips will guide you through the entire process, from planning to settling into your new space while minimizing stress and maximizing efficiency.
So, let's set sail on this exciting journey, navigating the ins and outs of office relocation together, making your move not only stress-free but also an enjoyable experience to remember!
23 Office Relocation Tips In Vero Beach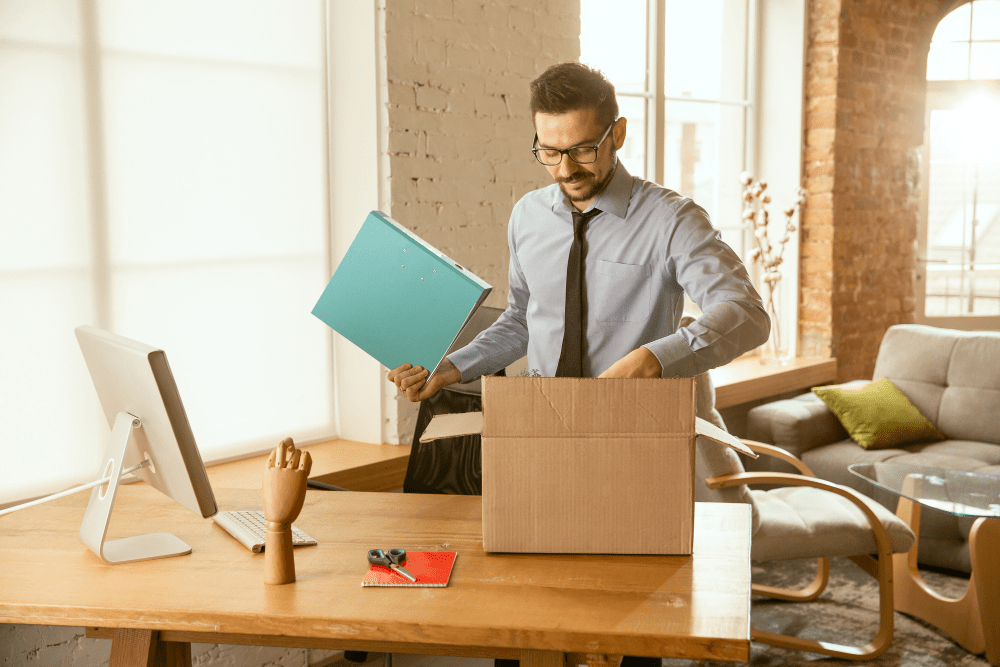 1. Start planning early for your office move
A key to a successful move is giving yourself ample time to prepare. Start the planning process several months ahead to ensure you have enough time to cover all aspects of the relocation. Early planning helps reduce stress and ensures you get all the important details in the process.
2. Schedule the relocation carefully
Timing is everything when it comes to office relocation. Choose a period when your business is less busy or during the weekend to minimize disruptions to your workflow. Consider factors such as holidays, peak seasons, and weather conditions to determine the best time for the move.
3. Appoint a dedicated move coordinator
Designate a reliable team member to oversee the entire relocation process. This person should have excellent organizational skills and be responsible for coordinating tasks, delegating responsibilities, and communicating with all parties, ensuring smooth and efficient moves.
4. Establish a realistic budget
Set a budget for your office relocation, factoring in costs such as moving company fees, packing materials, and potential downtime. A well-planned budget helps prevent unexpected expenses and allows you to allocate resources effectively throughout the process.
5. Keep your employees in the loop
Communicate with your team about the upcoming move, providing them with updates and timelines. Encourage open dialogue to address any concerns or suggestions they may have. Keeping your employees informed helps to alleviate stress and promotes a positive work environment during the transition.
6. Choose a reputable moving company
Select a trustworthy moving company with experience in office relocation, such as Friends Moving. Review reviews and ask for recommendations to find a mover offering quality service and competitive pricing. Partnering with a professional mover ensures a smooth and efficient relocation process.
7. Foster a team-oriented approach
Encourage employees to take ownership of specific tasks during the move. Assign responsibilities based on their skill sets and expertise. Fostering a team-oriented approach lightens the workload and strengthens team morale and camaraderie.
8. Have employees pack their personal workspaces
Request that each employee pack their desk, including personal items and important documents. This ensures everyone is responsible for their belongings and reduces the risk of lost or misplaced items during the move.
9. Plan customer appointments and project deadlines wisely
Be mindful of your client appointments and project deadlines during the relocation period. Communicate with clients to reschedule appointments, and set realistic expectations for project delivery. This will help minimize disruptions to your business and maintain positive client relationships.
10. Implement a color-coding system
Use a color-coding system to label boxes and furniture according to their designated area in the new office. This simple organizational technique helps movers efficiently place items in the correct locations, speeding up the unpacking and settling-in process.
11. Prioritize IT infrastructure
Coordinate with your IT team to ensure a seamless technology and equipment transfer. Evaluate your current infrastructure and make any necessary upgrades or changes. A well-prepared IT plan helps minimize downtime and maintains productivity during the move.
12. Assess the new office layout
Familiarize yourself with the floor plan and layout of your new office space. This allows you to visualize the furniture and equipment placement, ensuring an efficient setup upon arrival.
13. Declutter and eliminate unnecessary items
Take advantage of the move as an opportunity to declutter your office. Dispose of outdated files, equipment, or furniture that is no longer needed. This will reduce the volume of items to be moved and create a fresh, organized workspace in your new location.
14. Safeguard sensitive information
Make sure to properly pack and secure any confidential documents, files, or data during the move. Label boxes containing sensitive information discreetly, and consider using a secure shredding service for any unnecessary documents. Taking these precautions helps protect your company's private information during relocation.
15. Label boxes with attention to detail
Clearly label all boxes and containers with their contents and destination in the new office. This helps movers and employees quickly locate items and ensures a more efficient unpacking process.
16. Familiarize yourself with the new building's regulations
Learn about the rules and guidelines for your new office building, including parking, loading dock access, and building hours. Understanding these regulations beforehand helps avoid potential conflicts or delays during the move.
17. Embrace eco-friendly moving practices
Consider incorporating sustainable practices into your relocation process, such as using recyclable packing materials and minimizing waste. This benefits the environment and demonstrates your company's commitment to social responsibility.
18. Create a system for updating addresses
Set up a process for updating your company's address on all correspondence, marketing materials, and online platforms. Notify clients, vendors, and partners of your new address on time to ensure a seamless transition.
19. Transport non-essential items yourself
Consider moving small, non-essential items like office plants or personal belongings yourself if possible. This can save time and money on moving day, allowing your moving company to focus on larger, more critical items.
20. Verify utility connections before moving day
Coordinate with utility providers to ensure that all services, such as electricity, water, and internet, function properly before moving into your new office. This helps to minimize disruptions and allows your team to get back to work as quickly as possible.
21. Organize a move celebration
Organize a small celebration, like a team lunch or after-work gathering, to commemorate the successful completion of your office relocation. This boosts morale and helps your team feel more at home in their new workspace.
22. Prepare a contingency plan
Despite the best planning, unforeseen challenges can arise during a move. Develop a contingency plan to address potential issues, such as delays, damaged items, or unexpected costs. A backup plan provides peace of mind and ensures you're prepared for any situation.
23. Seek employee feedback post-move
After settling into your new office, solicit employee feedback regarding the relocation process. This valuable input can help identify areas for improvement and ensure a smoother experience for any future moves.
By following these 23 office relocation tips, you'll be well on your way to a stress-free and efficient move in Vero Beach. Remember that the key to a successful move lies in thorough planning, clear communication, and teamwork. With these tips in mind, you can tackle your next office relocation with confidence and ease.
Why Should You Hire a Moving Company for Your Office Relocation in Vero Beach?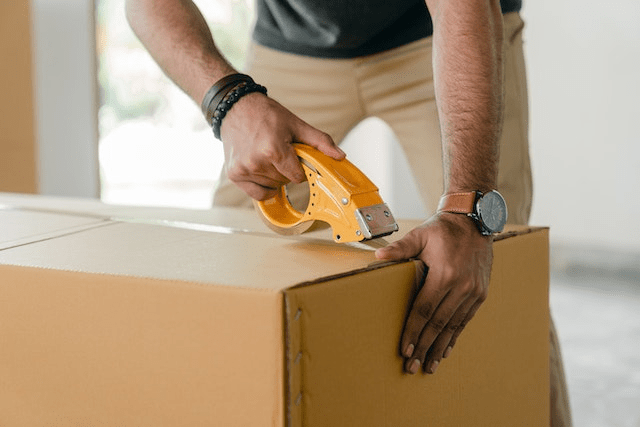 Relocating an office can be a complex and time-consuming, especially in a beautiful and bustling city like Vero Beach. Hiring office relocation services for your move can greatly alleviate the stress and challenges associated with the process.
Professional office movers are skilled at orchestrating the relocation process to minimize disruptions and get your business up and running in its new location as quickly as possible.
Here are some key reasons why partnering with a moving company is the right choice for your office relocation:
Expertise and experience
Professional moving companies have the knowledge and experience to handle office relocations efficiently. They understand the intricacies of relocating businesses and can provide valuable insights and guidance throughout the process. Their expertise ensures that your move is executed seamlessly, minimizing disruptions to your operations.
Time and resource savings
By delegating the moving tasks to a professional company, you free up valuable time for your team to focus on their core responsibilities. This allows for a smoother transition and ensures that your business operations continue uninterrupted during the move. A moving company also provides the necessary resources, equipment, and manpower to execute the move, saving you the effort of organizing these elements yourself.
Enhanced safety and security
Professional moving companies are trained in proper packing and handling techniques, ensuring the safe transportation of your office equipment, furniture, and sensitive documents. They also offer insurance coverage for potential damages or losses, providing peace of mind throughout the relocation process.
Customized services
A reputable moving company will tailor their services to meet the unique needs of your office relocation. Whether you require packing assistance, storage solutions, or specialized moving equipment, a professional mover can accommodate your specific requirements, ensuring a personalized and efficient moving experience.
Reduced downtime and business continuity
Hiring a moving company ensures a swift and well-coordinated relocation, minimizing downtime and maintaining productivity levels during the move. Professional movers are skilled at orchestrating the relocation process to minimize disruptions and get your business up and running in its new location as quickly as possible.
Friends Moving: Your Trusted Partner for Office Relocation in Vero Beach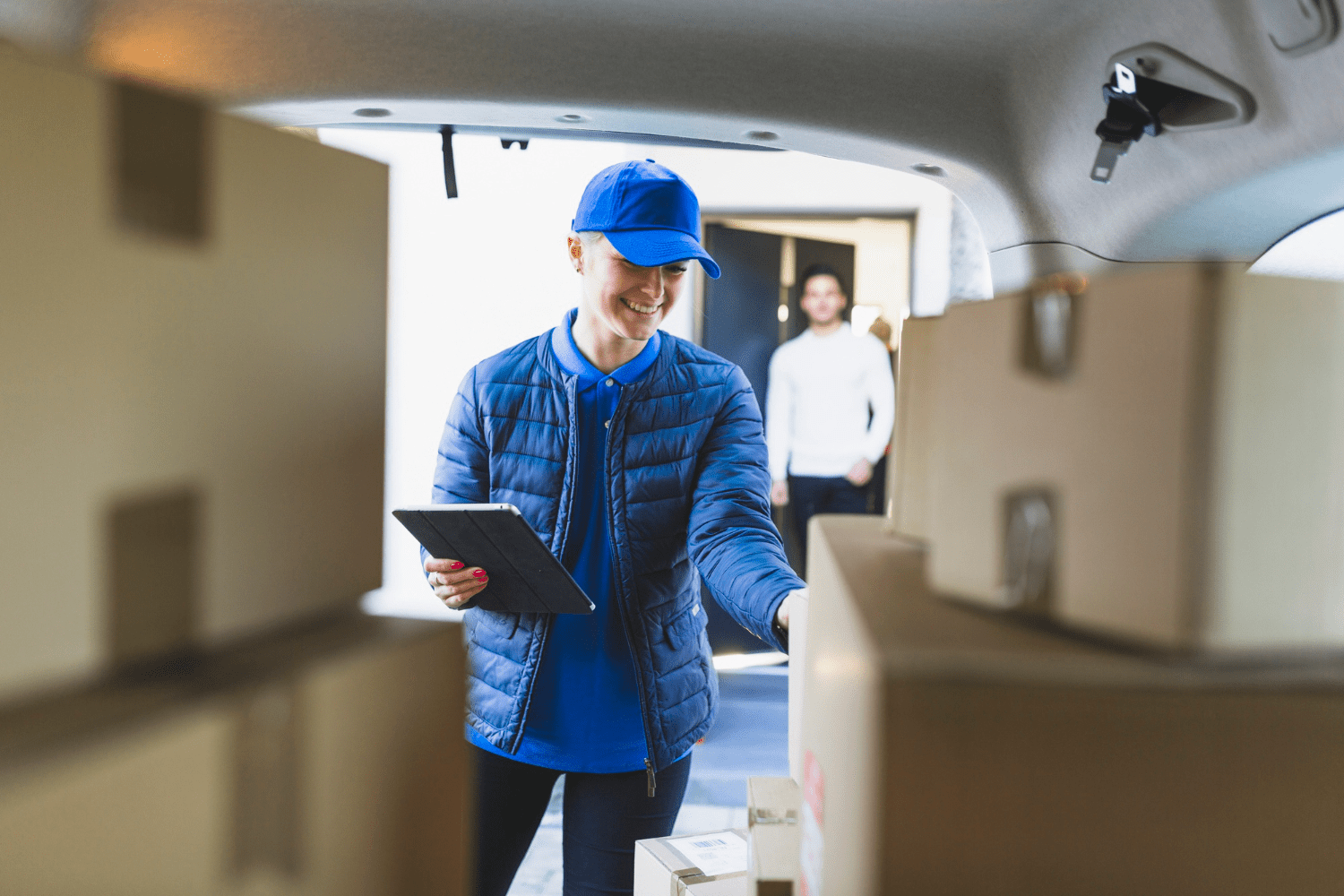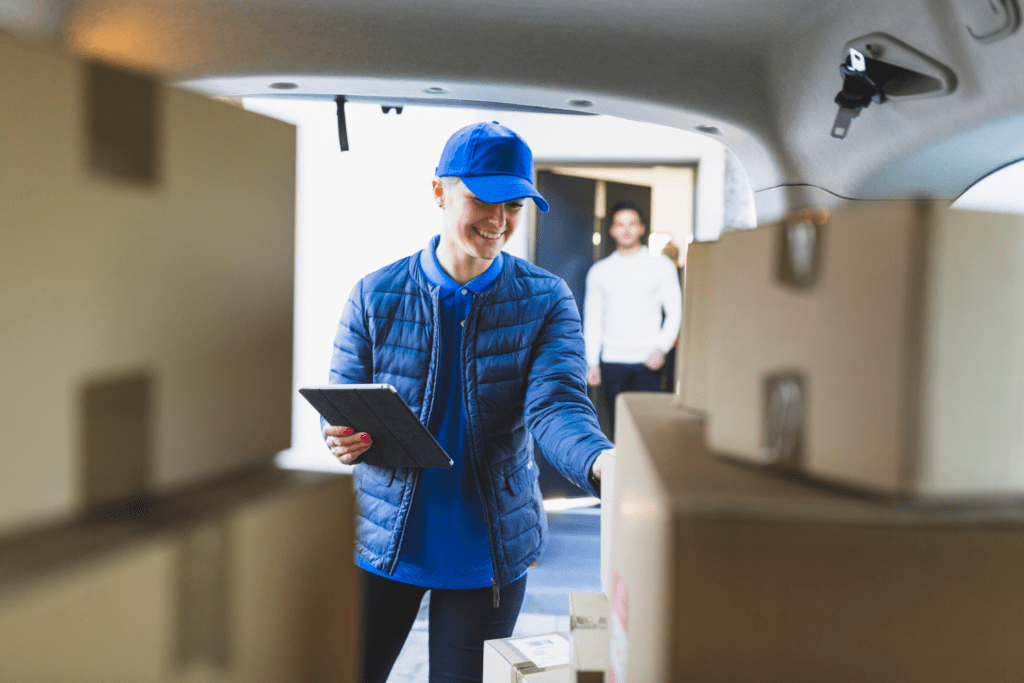 Navigating the complexities of office relocation in Vero Beach becomes a breeze when you partner with a full-service moving company like Friends Moving. With years of experience and a strong commitment to customer satisfaction, Friends Moving offers a comprehensive range of services tailored to meet the unique needs of your business. Our skilled and dedicated team works closely with you to plan, coordinate, and execute a seamless office move, allowing you to focus on your core business activities.
At Friends Moving, we understand the importance of minimizing disruptions to your operations, so we offer flexible scheduling and efficient moving solutions. Our team of professionals is trained in handling sensitive documents, IT equipment, and office furniture with the utmost care, ensuring that your valuable assets are safely transported to their new location. Additionally, we provide full or partial packing services and supply high-quality packing materials to protect your belongings during the move.
As a local, family-owned business, we take pride in serving our friends and neighbors in Vero Beach with exceptional moving services at affordable prices. Our commitment to the 3 C's – Care, Communication, and Customer Satisfaction – is evident in every step of your office relocation journey.
When you choose Friends Moving for your office relocation in Vero Beach, you can trust that you're in capable hands and your move will be executed with the professionalism, efficiency, and friendliness you deserve.
What Our Customers Say About Our Moving and Storage Services
At Friends Moving, we take immense pride in the positive feedback and testimonials we receive from our satisfied customers. Our moving and storage services consistently exceed expectations, and our clients appreciate the dedication, professionalism, and care we put into every move.
Rachel Caras from Vero Beach, FL, praised our team for making her move stress-free and easy, while Greg Falso from Orlando, FL, appreciated our flexibility in holding his furniture at no additional cost during his home closing.
Kimm Neuman from West Palm Beach, FL, highlighted our efficiency and attention to detail, even during a last-minute move.
These testimonials showcase our commitment to providing exceptional moving and storage services at affordable prices, ensuring a seamless and stress-free experience for our valued customers.
Advantages of Using Friends Moving Company
Choosing Friends Moving Company for your relocation needs has many advantages that make your moving experience smooth and stress-free. Some of the key benefits of partnering with us include:
Guaranteed start times for local moves in Florida
FREE overnight storage on trucks, with a one-night holdover if needed
Portable storage options for convenience and flexibility
A/C warehouse storage and A/C self-storage options, with a first-month FREE storage special
Exclusive truck use and expedited nationwide moving services
Mover efficiency and professionalism guarantee ensure your satisfaction
Impressive 99% customer satisfaction rate
Expertise in handling large moves and family moves
Availability for last-minute moves
Professional packing services, including full and partial packing
Junk removal and decluttering services
5 FREE clothing wardrobe boxes on all moves
FREE moving materials such as a plastic wrap, furniture blankets, TV protection kits, floor runners, and speed dollies
FREE smiles on all moves
Simple pricing and scheduling
Conclusion
When it comes to office relocation or any moving needs in Vero Beach, Friends Moving Company stands out as the premier choice. Our commitment to customer satisfaction and our extensive range of services and numerous advantages ensure your moving experience is smooth, efficient, and stress-free.
With our professional team, you can confidently embark on your new journey, knowing that your belongings are in good hands. Don't hesitate to reach out to us at 1-877-447-1788 to discuss your moving requirements and discover how Friends Moving Company can make your relocation a breeze.
FAQs
How far in advance should I start planning my office relocation in Vero Beach?
Ideally, you should start planning your office relocation at least 3-6 months to ensure a smooth and well-organized move.
What should I consider when choosing a moving company for my office relocation in Vero Beach?
Look for a reputable moving company with experience in office relocations, positive customer reviews, comprehensive services, and competitive pricing.
How can I minimize downtime during my office relocation in Vero Beach?
To minimize downtime, plan the move outside of business hours or on weekends, delegate tasks to employees, and work closely with your moving company to ensure a swift and efficient relocation process.
How can I ensure the safety and security of sensitive documents during my office relocation in Vero Beach?
Hire a professional moving company with experience in handling sensitive documents, use secure packing methods, and consider using locked containers or file boxes to transport confidential paperwork.
What are some ways to involve employees in the office relocation process in Vero Beach?
Encourage employees to pack their personal belongings, assign specific responsibilities to team members, and maintain open communication throughout the moving process to ensure everyone is on the same page.
How can I make my office relocation in Vero Beach more eco-friendly?
Consider using sustainable packing materials, recycling or donating unwanted items, and partnering with a moving company that prioritizes environmentally friendly practices.