When embarking on a move, especially in a place like Vero Beach, protecting your belongings is a paramount concern. One of the ways to ensure your peace of mind during the moving process is through moving insurance.
This guide will delve into the intricacies of moving insurance, why it's crucial, and the different types available.
What Is Moving Insurance?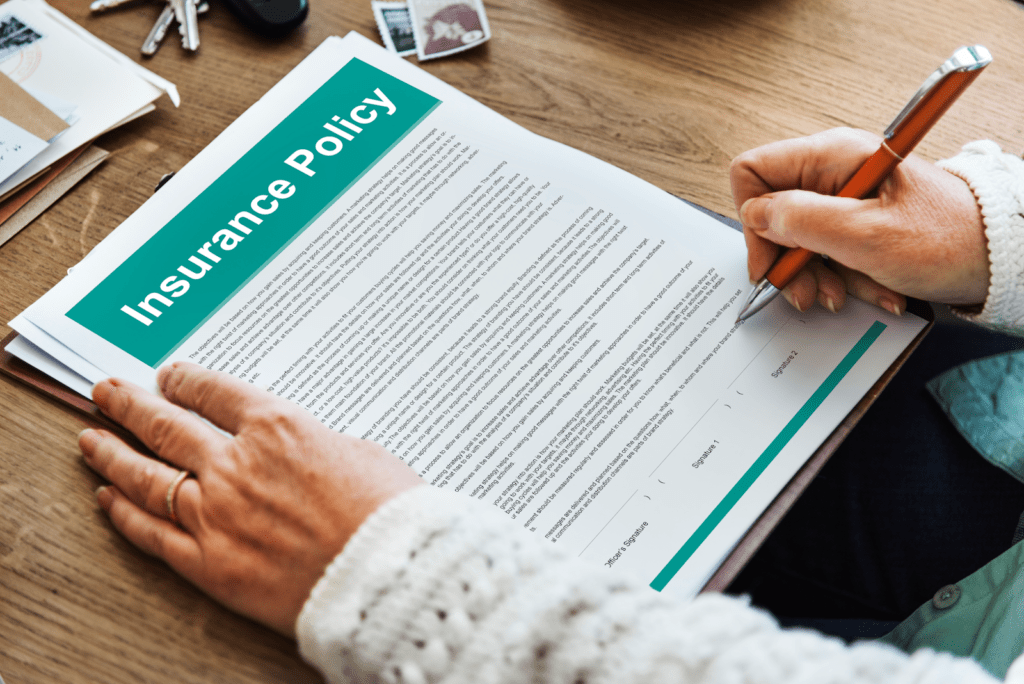 Moving insurance is a type of insurance coverage designed to protect your possessions during the moving process. Due to the inherent risk of damage or loss while moving, having a policy can provide reimbursement for any unfortunate occurrences.
Given the variety of moving methods, there is an array of coverage options to suit your specific needs and ensure the safety of your belongings.
Do I Need Moving Insurance in Vero Beach?
We highly recommend moving insurance in Vero Beach, though it's not a legal requirement. The nature of moving involves the transportation of your valued possessions, which may expose them to risks of damage or loss.
With moving insurance, you have a safeguard that can compensate for any mishap, providing a sense of security during the transition.
How Much Does Moving Insurance Cost?
Moving insurance costs can vary widely depending on the total value of your move. On average, expect to pay about 1% of the estimated total cost, meaning insurance could range from $300 (for $10,000 coverage) to over $3000 (covering up to $250,000).
The chosen deductible can also influence the price, typically $500 or $1,000. Without additional insurance, moving companies typically provide "released value protection," offering about $0.60 per pound per item. This may fall short if you have irreplaceable or high-value items, making extra insurance advisable.
Remember, only moving carriers can offer extra protection; brokerages assume zero liability for damages during transit. Knowing the total value of your move can help you estimate the insurance cost and plan your budget accordingly, potentially helping you save money.
Types of Moving Insurance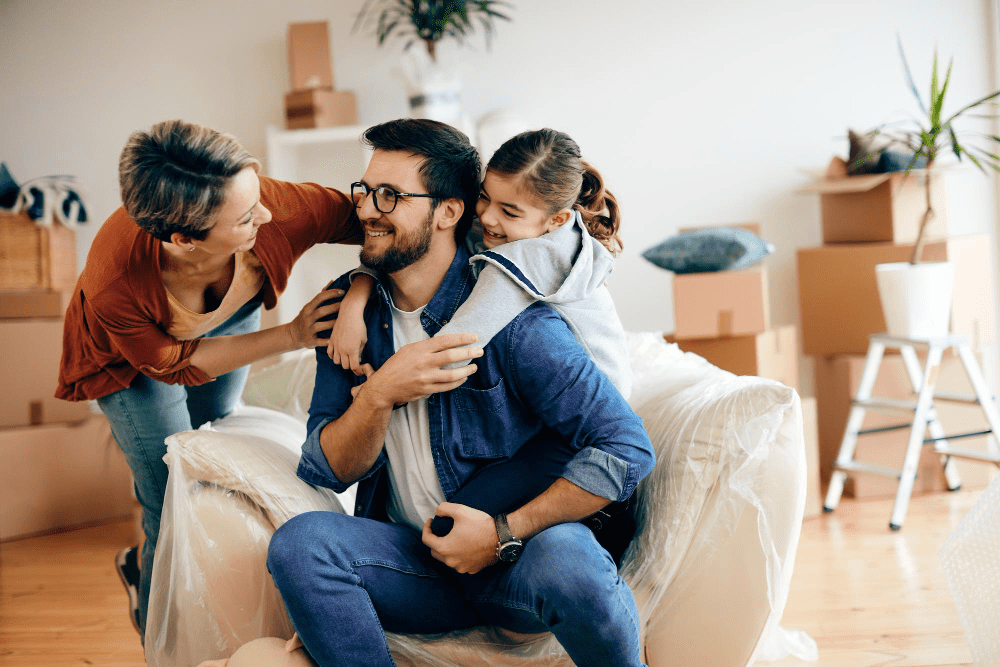 There are primarily three types of moving insurance available: Released value protection, Full-value protection, and Separate liability coverage.
1. Released value protection
Released value protection is the most economical option, providing coverage at no more than 60 cents per pound. The coverage offers reimbursement for any item, ranging from paperclips to family heirlooms, up to 60 cents per pound.
If a 10-pound valuable item gets damaged under this coverage, the moving company bears a liability of $6, regardless of the item's original cost. You can avail this coverage at no additional charge by agreeing to it on the bill of lading or contract. Remember, this option compensates based on the item's weight, not its actual value.
2. Full-value protection
Full-value protection provides a higher level of coverage based on your assessment of the contents being transported. The cost is typically around 1% of the valuation, meaning if your belongings are worth $50,000, you will pay about $500 for this protection.
If an item is lost, destroyed, or damaged under full-value protection, the moving company has the discretion to either repair it to its original condition or replace it with a similar item. The choice of repair or replacement is at the moving company's discretion.
3. Separate liability coverage
Some movers or third-party insurance companies offer a separate or supplemental liability coverage as an additional policy. It covers the remaining loss up to the policy limits beyond the released value protection the mover offers.
Always ensure you get the coverage details in writing and fully understand what is covered and excluded when purchasing this extra insurance.
Read more: How to Choose the Best Moving Company In Vero Beach, FL
What is Valuation?
Valuation is the level of liability that your moving company is willing to accept if your belongings get damaged or lost during the move. Each level of liability determines the reimbursement amount you'll receive if your goods are damaged or lost while in the movers' care.
Valuation coverage, however, is not insurance; it's the basic coverage or estimated worth of your belongings as determined by you. It's crucial to remember that all valuation coverage options offer limited protection.
What's Not Included in Valuation Coverage
Valuation coverage doesn't include everything. For instance, movers are not liable for items in boxes they didn't pack unless there's visible damage to the box itself. You're also not covered for natural disasters like fires, hurricanes, tornadoes, windstorms, and hail.
Moreover, if items are damaged while in storage not controlled by the moving company, they are not covered under this valuation. So, while valuation coverage is beneficial, it's crucial to understand its limitations.
How Do I Know if My Moving Company Offers Valuation?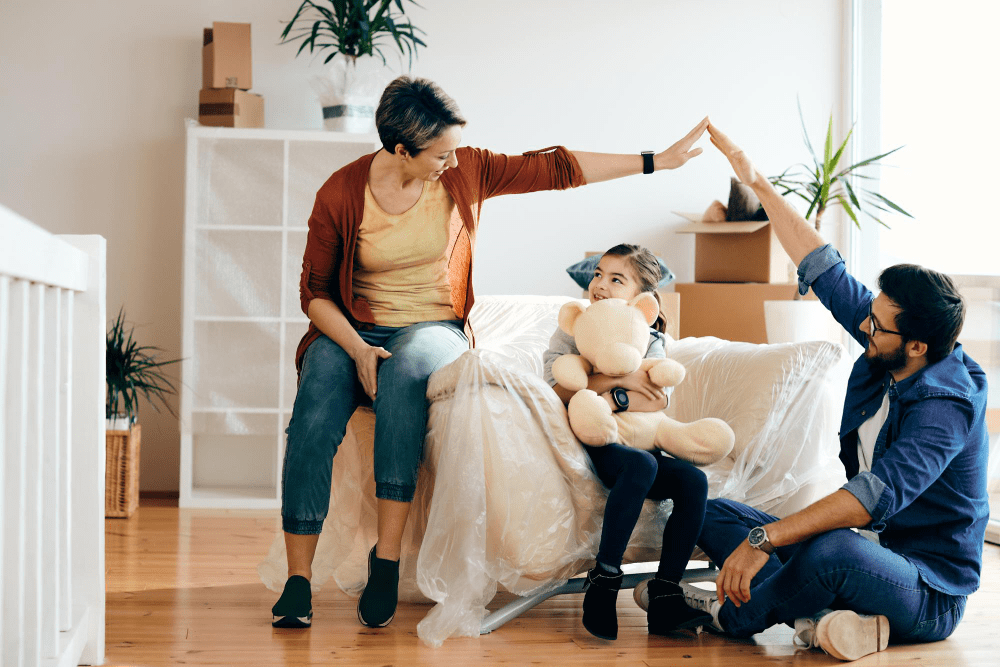 Under federal law, moving companies must offer valuation options, including released value protection in every package. Every moving company provides some form of valuation policy.
To find the specific options a company offers, consider browsing their website or contacting them directly. Ensuring you understand the valuation options available can help you make an informed decision about the right coverage for your move.
Read more: 10 Best Moving Companies In Vero Beach, FL
Does My Homeowners Policy Cover the Move?
Before you decide on purchasing moving insurance, it's essential to thoroughly review your existing homeowners' or renters' insurance policy. Contrary to common belief, not all homeowners insurance policies cover household goods while in transit.
These policies typically cover personal property, reimbursing you for around 50% to 70% of the value of your belongings if they are damaged in a disaster. However, only some extend this coverage to goods being moved. Some policies might only protect your household goods while being packed by movers in your home, but the coverage might cease once the items are in transit.
Therefore, it's crucial to confirm the exact terms of your policy and understand what is and isn't covered during a move.
How Can I Figure Out the Value of My Household Goods?
Determining the value of your household goods before a move is a crucial step in preparing for potential replacement costs. One recommended approach is to perform a detailed home inventory. Start by looking at the quoted weight of your load per room provided by your salesperson. This can help you estimate the general cost of a room and give you an idea of what to expect in terms of compensation or replacement costs.
For instance, your sophisticated mahogany office will likely be worth more than a children's playroom filled with plastic toys.
If you're unsure about the value of a specific item, consider doing some online research. Look up similar items on online marketplaces such as Amazon or eBay to get a rough estimate. This step is particularly important for high-value items.
Tips for Protecting Your Move
Protecting your belongings during a move is of paramount importance. Here are some useful tips that can help you ensure the safety of your possessions and make the most out of your moving insurance:
Document your belongings: Before the move, take clear and detailed photos of all your possessions. This provides a visual record of the condition of your items before the move, which can be invaluable if you need to file an insurance claim. These before-and-after photos can help expedite the process and provide clear evidence of any damage.
Pack wisely: Your actions can affect the moving company's liability, and packing is a crucial aspect of this. If you're packing your items, use the appropriate boxes and packing supplies to secure your items. Inform your movers about boxes containing perishable, dangerous, or hazardous materials. Proper labeling can help avoid the mishandling of such items.
Communicate about valuable items: If you have items of extraordinary value, such as heirlooms, art, antiques, jewelry, or valuable collections, inform your moving company in writing. This ensures the movers know these items and can take additional precautions.
Timely report loss and damage: Don't delay in reporting any loss or damage. You have nine months from the delivery date or the date the shipment should have been delivered to file a written claim. Prompt action can facilitate the resolution process.
Understand state regulations: If you're moving within your state, familiarize yourself with the state regulations regarding moving insurance. Each state has its own rules and regulations. Check with your state, county, or local consumer affairs agency or state moving association for accurate information.
Read more: How to Downsize Your Home in Vero Beach: 15 Effective Tips
Friends Moving: Your Trusted Partner for a Hassle-free Move In Vero Beach, FL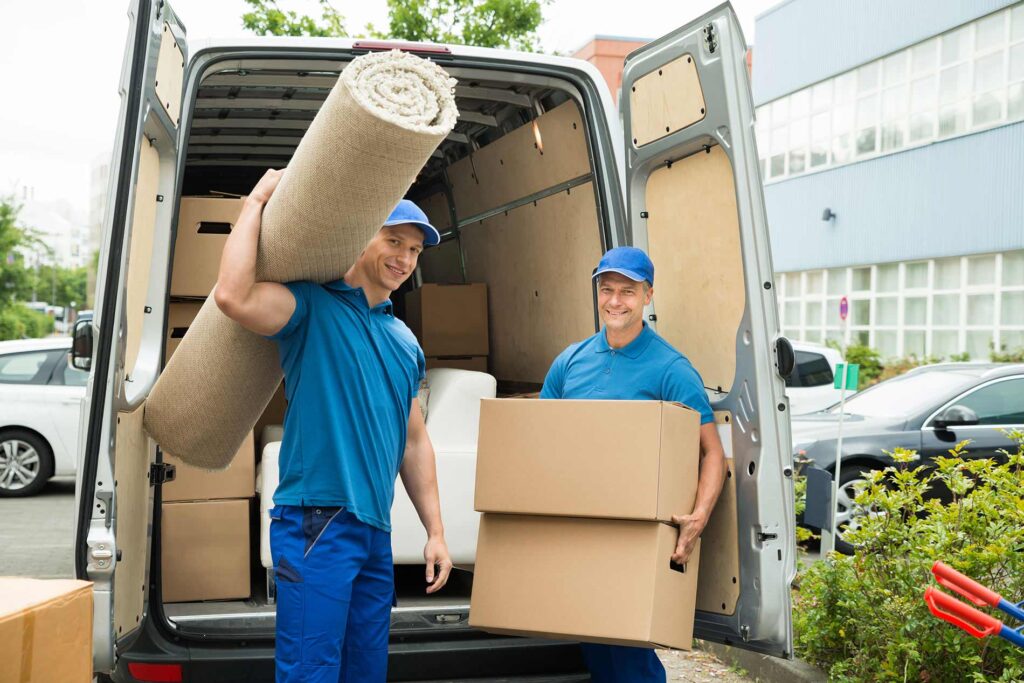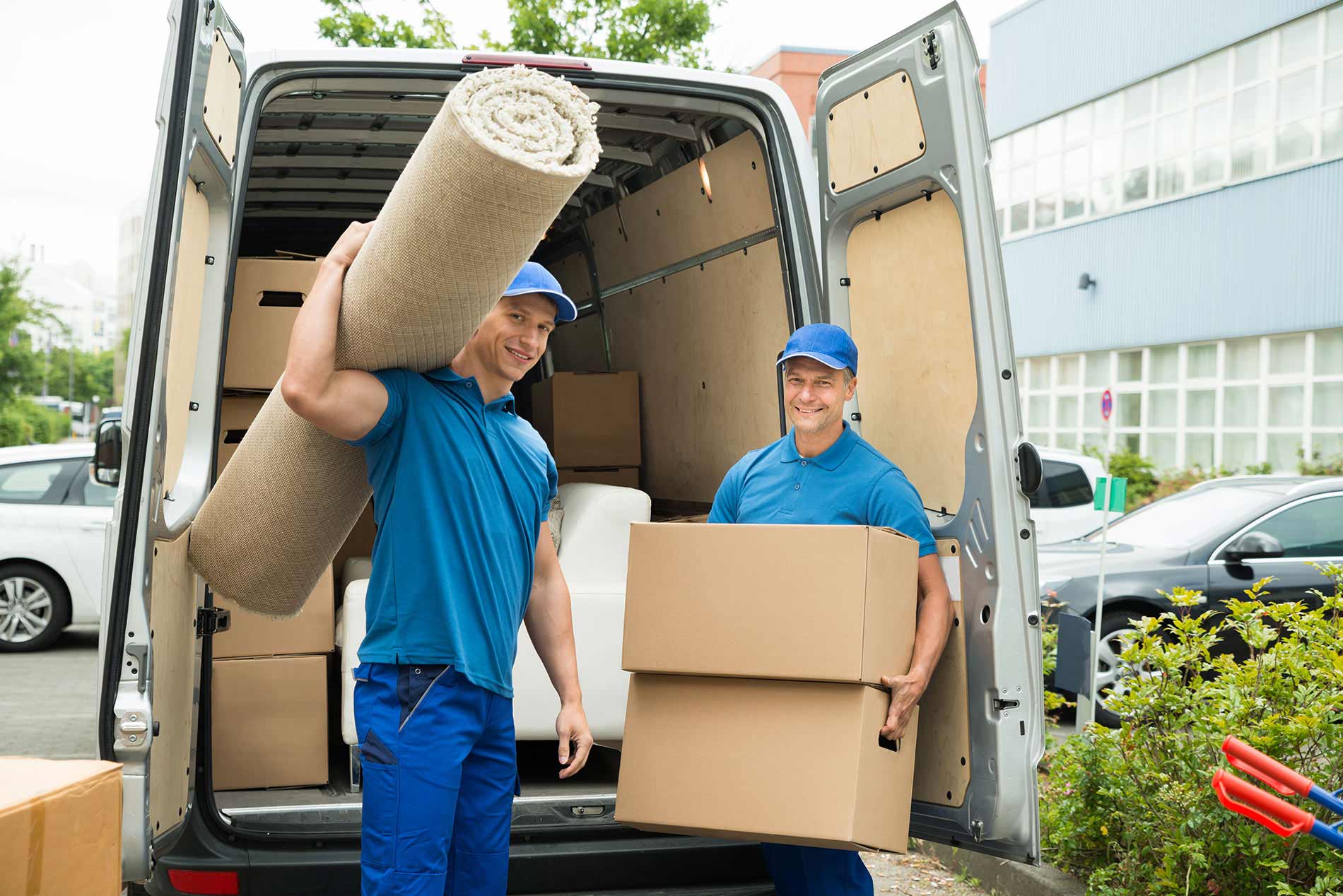 Friends Moving is a leading professional moving company serving clients for 15 years. Specializing in local and long-distance moves, we cater to residential and commercial customers, ensuring a smooth transition to their new location.
Our commitment to outstanding service is evident in our core values, referred to as the 3 C's: Communication, Care, and Consistency.
Services Offered by Friends Moving
At Friends Moving, we offer a comprehensive range of services to meet all your moving needs. Apart from the standard packing, loading, unloading, and transportation of your belongings, we also provide packing supplies, including boxes, tape, and packing paper. Additionally, we offer full or partial packing services based on your requirements.
Our company is well-versed in the intricacies of moving insurance and valuation coverage. To ensure your peace of mind, we provide released value protection as standard, with options for full-value protection and separate liability coverage. We are committed to offering our customers accurate information about these insurance options, helping them make the best decisions for their unique circumstances.
Furthermore, Friends Moving guarantees punctuality with agreed start times for every job, ensuring we're either on time or early and providing another testament to our dedication to customer satisfaction. As a reliable partner in your move, Friends Moving is here to help make your transition as seamless as possible.
Why Should You Hire Local Movers in Vero Beach?
Hiring local movers in Vero Beach comes with several advantages that can make your moving experience smooth and stress-free. Local movers, like Friends Moving, have intimate knowledge of the area, including the best routes to avoid traffic and ensure the timely delivery of your possessions.
They are also familiar with local regulations and building codes, which can be especially helpful in navigating potential issues. Furthermore, local movers provide personalized service, often offering flexible schedules and the ability to adapt to your specific needs.
By hiring a local moving company, you're also supporting the local economy, contributing to the growth and prosperity of Vero Beach. With their expertise, professionalism, and commitment to customer satisfaction, local movers can make your transition to your new home a pleasant experience.
Ready to Move?
When you're ready to make your move, Friends Moving is here to help. We offer professional, affordable, and reliable moving services in Vero Beach. Our experienced team will handle your belongings with the utmost care and respect, ensuring a smooth and stress-free moving experience. Contact us today to schedule your move and to learn more about our services. Let Friends Moving be your trusted partner in this exciting new chapter of your life.
FAQs
How can I claim my moving insurance in case of any damage or loss during the move?
To claim your moving insurance, you must first assess and document the damage. Use any pre-move photos for comparison and note down the details of the damage or loss. Then, contact your insurance provider or moving company, following their specific claim filing process. Keep in mind that claims should be made as soon as possible, typically within nine months of delivery.
Are there any specific items that are not covered under typical moving insurance policies?
Typical moving insurance policies may not cover certain items like jewelry, cash, collectibles, documents, or items of extraordinary value unless explicitly declared and included in the coverage. Also, damage to items packed by the owner, rather than the moving company, may not be covered unless there's visible damage to the box.
What are some red flags to look out for when purchasing moving insurance?
Red flags could include a lack of clear and detailed information about the coverage, unusually low prices, negative customer reviews, or a company that pressures you to sign without fully understanding the policy. Always ensure you thoroughly read and understand the policy before purchasing.
Does moving insurance cover damages that happen during the packing process?
This depends on who is doing the packing and the specific terms of your insurance policy. If the moving company is packing your items, damages that occur during packing are usually covered. However, if you pack the items yourself, the insurance may not cover these damages.