Moving specialty items presents unique challenges, and when you're situated in a beautiful locale like Vero Beach, these tasks can often amplify. Whether you're dealing with the piano that's been in your family for generations or a delicate piece of artwork, transporting such items requires precision, care, and professional expertise.
As specialty movers deeply rooted in the Vero Beach community, Friends Moving understands the unique requirements and challenges of moving specialty items, such as hot tubs, delicate artworks, and heirloom furniture. With our local insights and industry best practices, we're here to guide you through this complex process.
In this comprehensive guide, we'll cover everything you need to know about moving specialty items in Vero Beach, from what constitutes a specialty item to our tips on the critical role of professional movers' critical role in preserving your precious belongings.
What Are Specialty Items?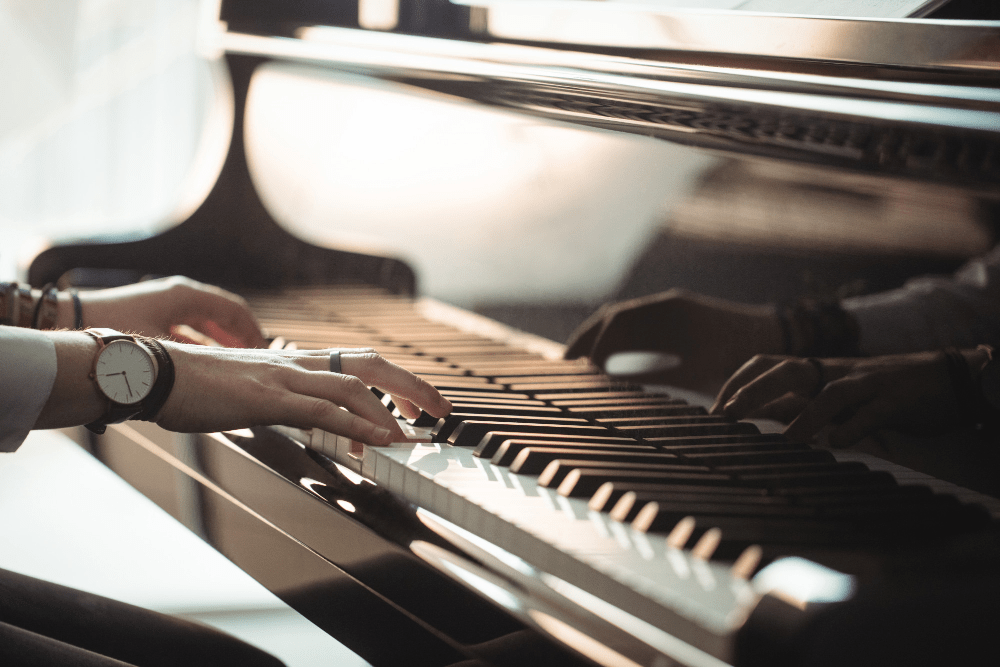 Our specialty moving services define specialty items as unusually heavy, large, or fragile belongings – from large appliances to intricate pieces like antique furniture and even distinct objects like hot tubs – all requiring special handling during a move.
These items often hold significant value, either monetarily or sentimentally, and can include pianos, antique furniture, expensive artwork, large appliances, or any other items that might be difficult to move due to their size, shape, or fragility.
The uniqueness and value of these items often require a different approach than standard moving procedures. They necessitate expert knowledge, specialized equipment, and precise handling to ensure and protect their safety during transit.
How to Safely Move Specialty Items Without Causing Any Damage
As specialty item movers, we know that safeguarding specialty items during a move involves careful planning, special boxes for packing fragile items, and proper handling. Here's a step-by-step guide:
Inventory and Evaluate: List all your specialty items and evaluate their unique needs in terms of packing and transportation.
Proper Packing: Pack each item in materials that will provide maximum protection, considering factors like shock absorption and weather conditions.
Special Equipment: Use special moving equipment such as padding, furniture dollies, and lifting straps as needed.
Loading and Unloading: Carefully plan and execute the loading and unloading process to avoid any damage.
Transportation: Ensure secure placement of items in the moving vehicle and consider factors such as the route and road conditions.
Why Professional Help is Crucial for Moving Specialty Items
While you may consider undertaking the task of moving specialty items on your own, hiring a professional team of specialty movers like Friends Moving can provide numerous benefits that far outweigh the do-it-yourself approach:
Expert Knowledge: Professional movers are trained to handle specialty items, including antiques, musical instruments, and delicate artworks. Their extensive knowledge spans the gamut from the correct packing materials and techniques to the best ways to maneuver large items out of doorways and down stairs. This professional insight minimizes the risk of damage, ensuring your precious items arrive at their destination in pristine condition.
Safety: When moving heavy or delicate items, there is an increased risk of personal injury. Trying to lift or move large items can result in back strains, falls, or even more severe accidents. Professional movers are trained in safe lifting techniques and have specialized equipment for heavy loads. This focus on safety protects not only your belongings but also your well-being.
Efficient and Time-Saving: Moving can be time-consuming, particularly when specialty items are involved. Professional movers have the experience and skills to streamline this process, efficiently packing, loading, and transporting your items. Their expertise allows you to focus on other aspects of your move, saving you valuable time and reducing the stress associated with moving.
Read more: 10 Best Moving Companies In Vero Beach, FL
Friends Moving's Approach to Specialty Moving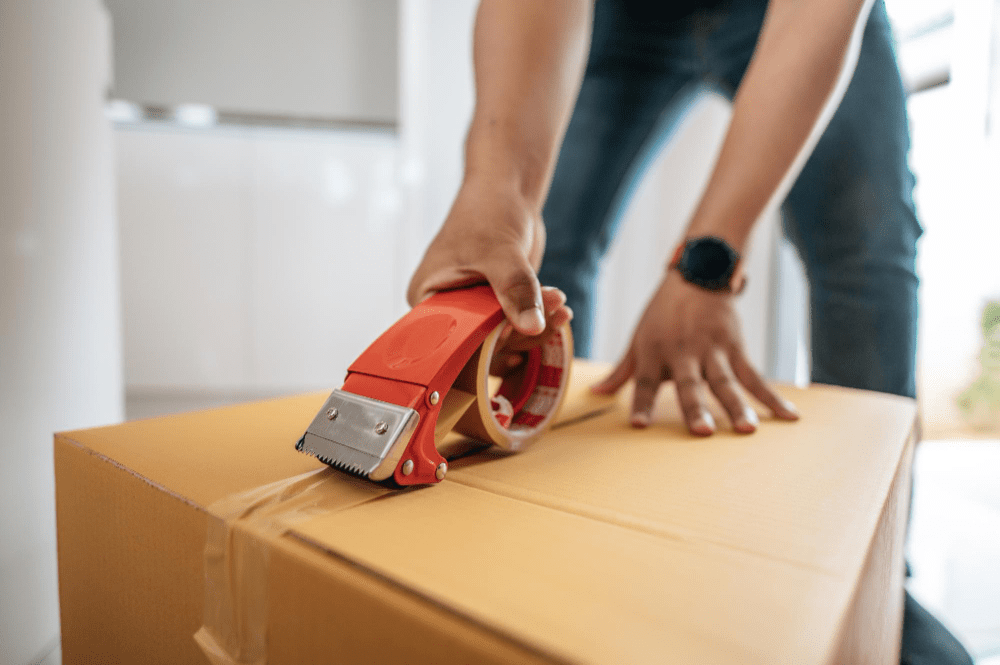 At Friends Moving, your trusted specialty mover in Vero Beach, we take the task of moving specialty items seriously, knowing that these items often hold immense sentimental and monetary value. Our approach is centered on precision, safety, and communication.
Firstly, our highly skilled team comprehensively evaluates each specialty item. This assessment allows us to understand each item's specific packing needs, potential moving challenges, and special requirements.
After the assessment, we develop a custom plan for packing and transportation. This plan includes details about the type of packing material to be used, how the item will be moved, and the best route for transportation. It is meticulously designed to ensure the safest and most efficient move possible.
A key element of our approach is specialized tools and equipment. Depending on the specific needs of the move, this could include everything from furniture dollies for heavy items to custom crates for high-value art. Using the right equipment is crucial in ensuring your specialty items' safe and successful move.
Preparing Your Specialty Items for Moving
As you prepare for our specialty moving services, properly preparing your specialty items is a crucial step in the moving process. There are several ways homeowners can prepare their specialty items for moving:
Inventory: Start by creating a detailed inventory of all your specialty items. This list should include descriptions and details about the items (age, dimensions, materials, etc.). This information will be extremely useful for the moving team and for insurance purposes.
Assessment: Evaluate each item to determine if it needs special packing or handling instructions. For fragile or antique items, consider seeking professional advice on packing and moving them.
Cleaning: Ensure all items are clean and dry before packing to avoid damage or mold growth during transit.
Disassembly: Some items may need to be disassembled for safe moving. Consult with professionals if you're unsure how to properly disassemble your item.
Documentation: Take clear photos of each item for reference and potential insurance claims. This is especially important for high-value items.
The Moving Process: What to Expect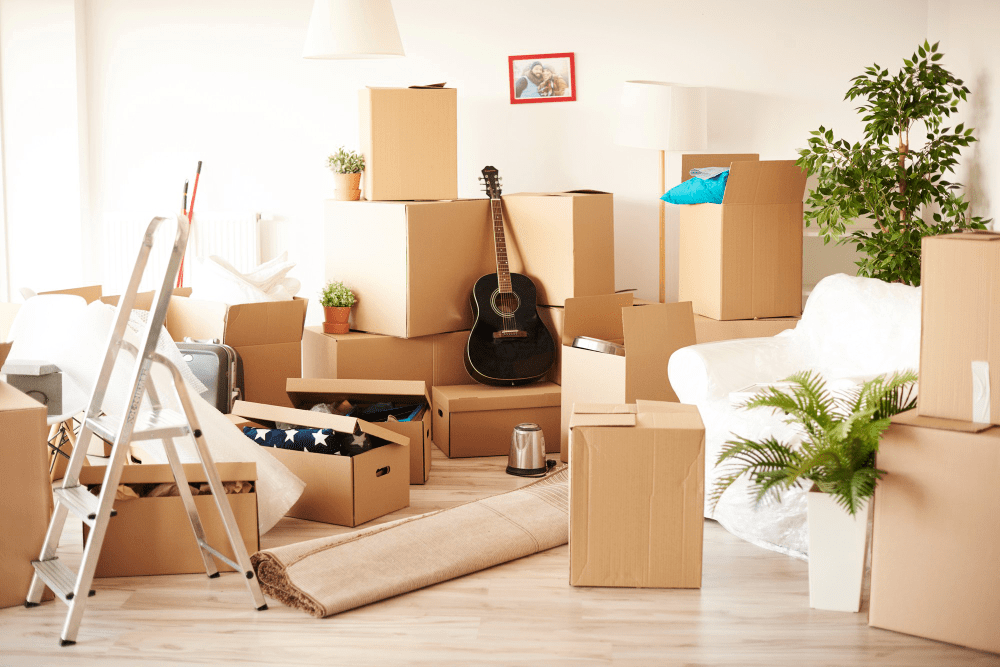 When you choose Friends Moving for your specialty move, you can expect a seamless and efficient process. The process begins with an in-depth consultation and assessment. Our team reviews the specialty items you intend to move, evaluating their size, weight, fragility, and any special considerations for each. This assessment informs the creation of a tailored moving plan that caters to your needs.
Following this, we ensure we are fully prepared on the moving day. Our moving truck and crew will arrive equipped with the necessary tools and equipment and a clear understanding of the plan. The moving process includes carefully packing, loading, transporting, and unloading your items. Throughout the move, our team maintains open communication, providing you with updates and quick responses to any concerns or plan changes.
We aim to ensure your specialty items reach their new home in the exact condition they left the old one. With attention to detail, professional expertise, and an unwavering commitment to customer satisfaction, Friends Moving delivers a moving experience that is as effortless as it is effective.
Insurance and Guarantees
One critical aspect of moving specialty items is the insurance and guarantee offered by your moving company. Friends Moving offers Released Value Protection, providing coverage at no more than 60 cents per pound.
Under this plan, every item, regardless of its original cost, is insured up to 60 cents per pound. This economical option means that if a 10-pound valuable item gets damaged, we bear a liability of $6. Though this option bases compensation on the item's weight and not its actual value, it offers considerable peace of mind as it is available at no additional charge.
Read more: Understanding Moving Insurance in Vero Beach, FL
Additional Services Offered by Friends Moving
Along with our specialty moving services, Friends Moving is dedicated to offering a comprehensive range of moving services tailored to meet your unique needs in Vero Beach. Here's an in-depth look at what we offer in Vero Beach:
1. Residential Moving
Our residential moving services are designed to alleviate the stress of moving. We handle all aspects of your move, from packing to transport, and we always treat your belongings with the utmost care. Whether you're moving across town or the state, our team is committed to making your move as smooth and efficient as possible.
2. Senior Moving
Moving can be particularly challenging for seniors. We offer specialized senior moving services to ensure a comfortable and stress-free move. Our team is experienced in managing the unique aspects of senior moves, including downsizing, packing cherished possessions with care, and setting up the new residence to feel like home.
3. Storage Options
We offer short-term and long-term storage solutions if you need somewhere to store your belongings during your move. Our secure, climate-controlled facilities provide a safe and accessible option for storing furniture, personal belongings, boxes, or business equipment.
4. Business Moving
We understand that minimizing downtime is crucial when moving a business. Our team is skilled at planning and executing efficient business moves to reduce disruption to your operations. Whether it's a small office or a large corporation, we can handle the logistics and physical moving tasks so you can focus on running your business.
5. Family Moving
Moving a family, especially with young children or pets, requires extra planning and consideration. Our team is experienced in coordinating family moves. It will work closely with you to ensure everyone understands the moving process, reducing stress and making the move a positive experience.
6. Nationwide Moving
We offer nationwide moving services if your next move is taking you beyond Vero Beach. Our team has the experience and knowledge to handle the complexities of long-distance moves. We provide detailed planning, safe and reliable transportation, and constant communication throughout your move.
7. Full-Service Moving
For those who prefer a hands-off approach, we offer full-service moving. This service includes all packing, loading, transportation, unloading, and unpacking tasks. Our team will handle every detail, allowing you to focus on settling into your new home.
8. Full-Service Packing
Packing can be one of the most time-consuming aspects of moving. Our full-service packing option takes this task off your hands. We bring the necessary packing materials and use professional techniques to ensure your items are well-protected during transit. Our team can pack your belongings safely and efficiently from delicate glassware to large furniture items.
Conclusion
Moving specialty items requires an expert touch, a keen understanding of the unique challenges, and the right resources. As a reputable moving company in Vero Beach, Friends Moving is equipped and ready to handle your specialty item moving needs.
Our team combines local insights with industry-best practices to offer a moving experience that's as seamless as possible. Whether you're moving locally or nationwide, trust Friends Moving with your treasured belongings.
FAQs
What are considered specialty items in moving?
Specialty items refer to belongings in special boxes that are particularly large, delicate, valuable, or complex to move. This category often includes pianos, antique furniture, artwork, large appliances, and pool tables.
How does Friends Moving ensure the safe transportation of specialty items?
Friends Moving takes a detailed and systematic approach to moving specialty items. We perform an in-depth assessment of each item, develop a custom moving plan, and use specialized tools and equipment. Our professional moving crew is trained to handle various specialty items, ensuring their safe and secure transportation.
Can I move specialty items myself?
While it's possible to move specialty items yourself, hiring professionals is typically safer and more efficient. Specialty items often require specific packing materials, handling techniques, and moving equipment, all of which professional movers provide.
How can I properly prepare my specialty items for moving?
Preparation can include creating a detailed inventory, assessing each item for special packing or handling requirements, cleaning the items, disassembling items if necessary, and taking clear photos for documentation.
What kind of insurance does Friends Moving offer for specialty items?
Friends Moving offers Released Value Protection, providing coverage at no more than 60 cents per pound. This coverage offers reimbursement for any item up to 60 cents per pound, ensuring that you have financial protection should an item be damaged during the move.